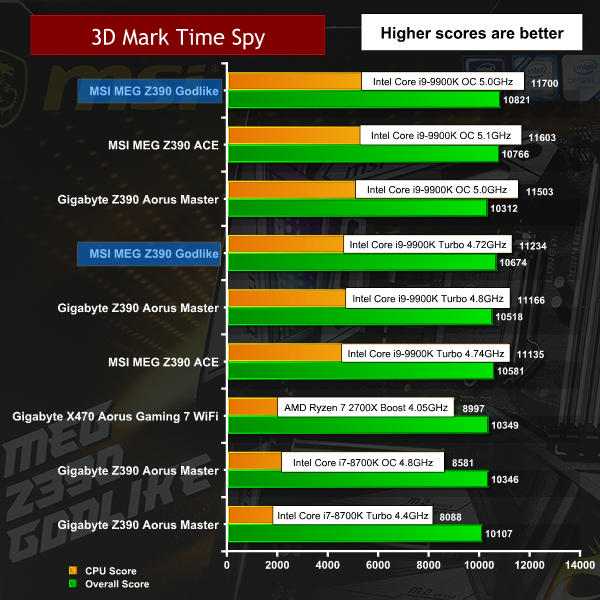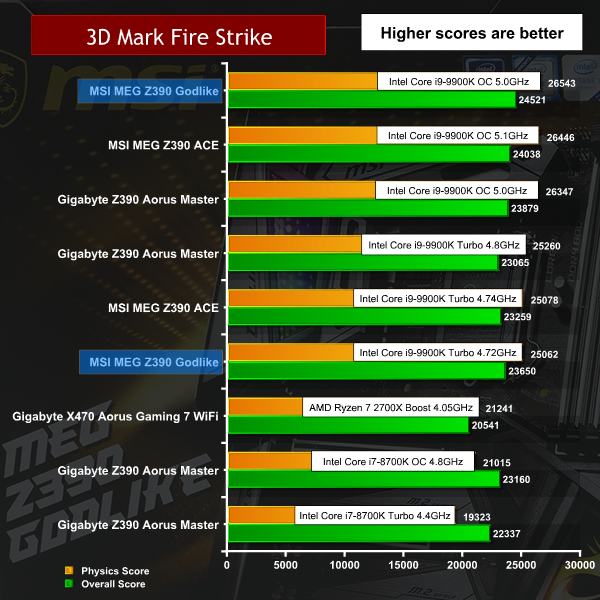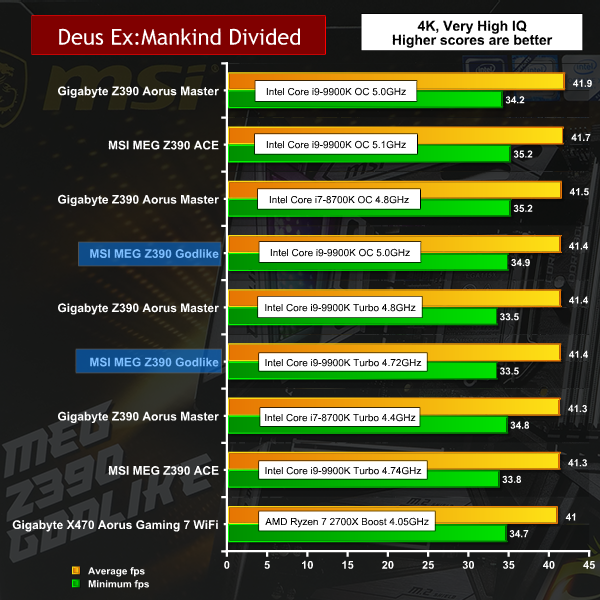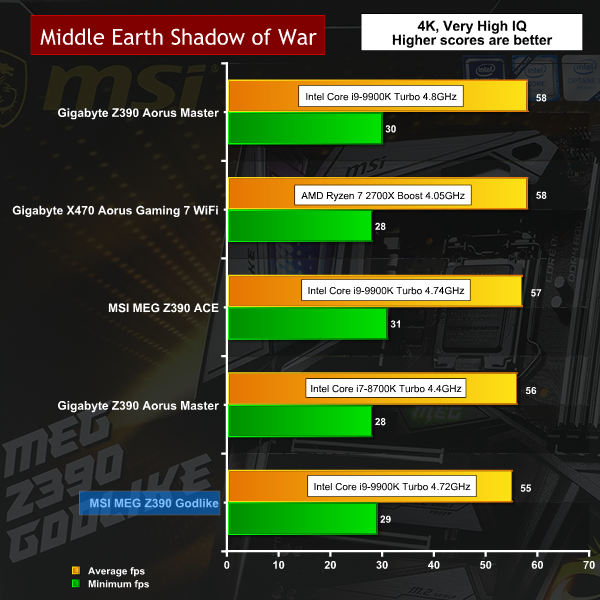 Performance and Overclocking Overview
Overclocking Core i9-9900K is a fairly miserable experience as the CPU is delivered running close to its maximum potential. Nonetheless there is margin for improvement and we comfortably overclocked the i9-9900K to 5.0GHz on the Godlike using 1.35V core voltage. These settings were not stable with an AVX workload so we used an offset of 300MHz giving us 4.7GHz for AVX and 5.0GHz for non-AVX.
We have no doubt we could have pushed performance higher however the thermals of the CPU are the limitation here, rather than the motherboard. We have previously pushed the i9-9900K to 90 degrees C and consider this is somewhat brutal. With the Godlike we aimed for an 85 degree limit on the CPU and were prepared to sacrifice a tiny amount of performance to that end.
You can overclock your 9th Gen. Coffee Lake Refresh CPU to any level you desire with the Godlike provided you realise the CPU is the limiting factor. This is despite the reintroduced soldered heat spreader, and the Godlike will support you all the way. You can push the CPU towards 100 degrees C or back off and stick to a lower figure such as the 85 degrees we chose to employ.