Cooling Performance.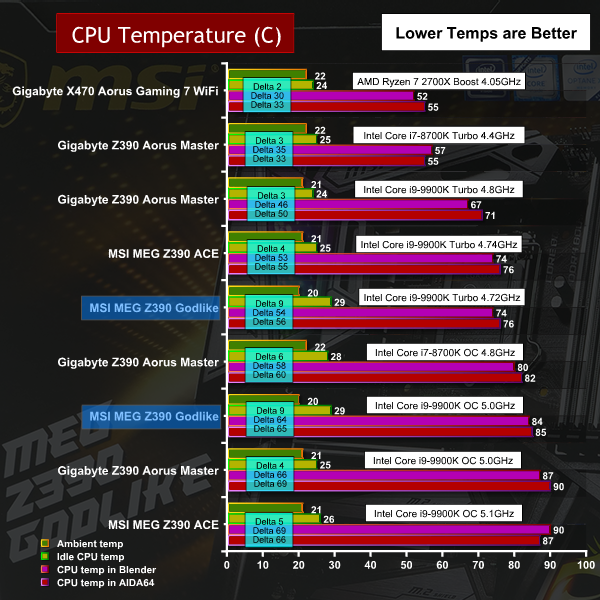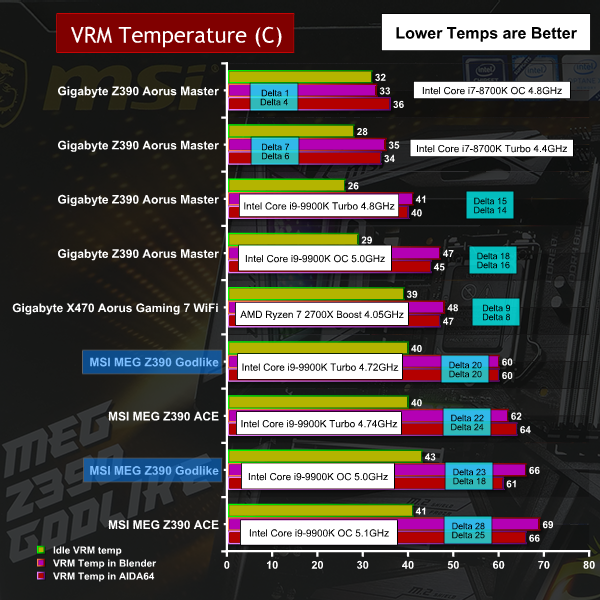 Cooling Performance Overview.
CPU cooling for Intel Coffee Lake is a function of the core voltage and clock speed, with the choice of CPU cooler coming some way behind that. Our chosen Fractal Design Celsius S24 is a decent 240mm Asetek All In One however it falls short of a 360mm cooler or a Custom Loop. We were impressed by the part the Godlike plays in maintaining admirably low temperatures with our Core i9-9900K on overclocked settings.
In addition the VRM temperatures also look good. We were unimpressed by the heat sinks used by MSI however the VRMs themselves are very good. If MSI improved the heat sinks with finned units then temperatures might be even lower.
Power Draw
We used Powenetics project software from Cybenetics to analyse the power draw both of the system as a whole and also of the CPU monitored through the EPS connectors.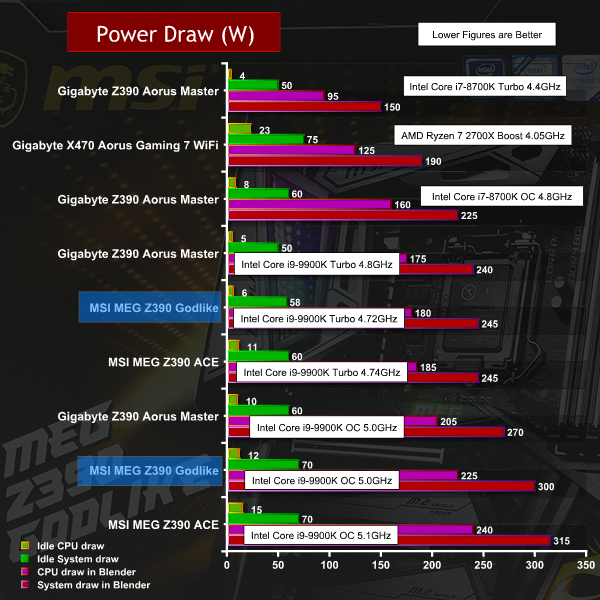 Power Draw Overview
The MSI MEG Z390 Godlike draws slightly more power than the Gigabyte Z390 Aorus Master on Auto settings and that gaps rise to about ten percent of the total when the CPU was overclocked to 5.0GHz. This may be a function of the massive number of VRMs used by MSI but whatever the explanation might be, we clearly saw the Godlike required an extra 20W or 30W when the system was working hard, compared to the Z390 Aorus Master.