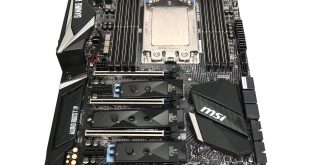 The name of the MSI X399 Gaming Pro Carbon AC tells you a great deal about the features you get with this motherboard. Clearly the X399 chipset supports AMD Threadripper and the 'Gaming Pro' name suggests we're not talking about a workstation product. You can see in our photos where the Carbon part enters the equation and the AC suffix refers to the 802.11ac Wi-Fi. You will need to watch the video to see just how much RGB lighting has been included. Spoiler alert – you get a lot.
Honestly, MSI could have called this motherboard X399 Gaming Pro Carbon AC Mystic Light RGB.
Threadripper motherboards do not come cheap. An entry level model costs around £280 while the high end Asus ROG Zenith is priced over £500. Mainstream models cost £300 to £350 so while the MSI X399 Gaming Pro Carbon AC may sound expensive at £340 it is actually plum in the mid-range.
Watch the video via our VIMEO Channel (Below) or over on YouTube at 2160p HERE
Main features
Supports AMD Ryzen Threadripper Series Processors
Support 8 DIMMs, Quad Channel DDR4 3600+ (OC)
Designed for Extreme Performance: 10+3 power phase, digital power design
Mystic Light: 16.8 million colours / 17 effects controlled in one click.
Mystic Light Sync support both RGB and Rainbow LED strip
3D Printing Support: exchangeable cover and 3D X-Mounting screws
Lightning Fast Game experience: 3x Turbo M.2 with M.2 Shield, Lightning USB 3.1 Gen2
VR Ready and VR Boost: Best virtual reality game experience without latency, reduces motion sickness. Supports Nahimic VR
Audio Boost 4 with Nahimic 2+: Reward your ears with studio grade sound quality for the most immersive gaming experience
DDR4 Boost with Steel Armour: Fully isolated, shielded and optimized DDR4 PCB design to give your DDR4 memory a performance boost
Gaming LAN and Wireless support, powered by Intel®: The best online gaming experience with lowest latency and bandwidth management
Multi-GPU: With Steel Armour PCI-E slots.
Supports 4-Way Nvidia SLI & 4-Way AMD Crossfire
Full specification HERE
The layout of the MSI X399 Gaming Pro Carbon AC is fairly busy, however this is not immediately apparent as all the components are black in colour. MSI includes some interchangeable covers for the I/O, audio and chipset in gold and silver as alternatives to the 'carbon' however they are rather plasticky and reinforce the idea that this motherboard is aimed at teenage gamers who want a load of bling.
This means you may have to look closely to find a particular fan header or USB connection point, and this is likely to prove awkward when the motherboard is installed in your case. The smaller headers are located along the foot of the board and the larger connections for SATA, USB 3.0 and 24-pin power are arranged up the side of the board. If you choose to install a graphics card in the lowest PCI-E slot it would effectively block access to every header.
For some reason the space above the main power connector is effectively empty while across the other side of the board the two 8-pin EPS power connectors are right next to each other. We would much prefer to see these arranged either side of the CPU socket. It is a matter of personal choice whether you prefer the POST code readout and micro buttons for Power and Reset to be in the bottom corner of the motherboard or up top in the conventional position. At first glance the MSI approach looks wrong but in practice it works well.
We struggled with the Mystic Lighting feature that covers the motherboard with a huge amount of RGB lighting. You have to install the MSI Mystic Lighting feature to first enable lights and then make them do what you want and it took more than half an hour to figure out the lousy user interface. The lighting feature is pretty good however the way the software works is awful.
One of the most eye-catching features of the MSI X399 Gaming Pro Carbon AC is the Game Boost rotary control in the bottom right hand corner of the board, next to the Power/Reset buttons, that can be used to overclock your Threadripper CPU. The control knob is enabled or disabled in the UEFI, depending on whether you prefer to overclock within the UEFI or by turning the dial which goes, yes, to 11. We have to assume that someone at MSI is a fan of the movie 'Spinal Tap'.
Once the Game Boost control is enabled you will find yourself left in the lurch as you are given no indication how each position of the knob correlates to a given clock speed. After some trial and error we found that only seven positions are effective, at any rate on our Threadripper 1950X, so the 'up to 11' is nothing more than a joke.
Here are the seven active settings along with the resulting all-core clock speeds and core voltage settings:
Game Boost 1 CPU speed is 3.75GHz at 1.208V
Game Boost 2 CPU speed is 3.80GHz at 1.312V
Game Boost 4 CPU speed is 3.85GHz at 1.312V
Game Boost 6 CPU speed is 3.90GHz at 1.312V
Game Boost 8 CPU speed is 3.95GHz at 1.312V
Game Boost 10 CPU speed is 4.00GHz at 1.336V
Game Boost 11 CPU speed is 4.10GHz at 1.440V
It was only once the system was running and we had installed the MSI Command Centre software that we found the Game Boost tab shows the clock speeds you can expect to see at each setting with 1950X, 1920X and 1900X CPUs.
I know my Threadripper 1950X can run at 4.0GHz without difficulty so naturally started at setting 10 but the system refused to run. Backing off to Game Boost 8 appeared to do the trick at 3.95GHz, however the system froze under load so I ended up at setting 6 and 3.9GHz which was stable but unimpressive.
It is hard to argue that 3.9GHz gives you significantly less than 3.95GHz or 4.0GHz but the point here is that MSI claims the 10+3 power phases are designed for Extreme Performance and have a Digital Power Design. In addition there are those two EPS connectors at the top of the board as well as a PCI Express power connector above the main graphics slot. Someone at MSI has clearly thought about power but the fact is this motherboard does not seem like a good overclocker, which is something of a disappointment.
Test system:
CPU AMD Ryzen Threadripper 1950X
RAM 32GB G.Skill FlareX DDR4-3200MHz
CPU cooler Fractal Design Celsius S24
Graphics EVGA GTX 1080 Ti SC
SSD SanDisk Extreme II
Power supply 1000W Sea Sonic Prime Titanium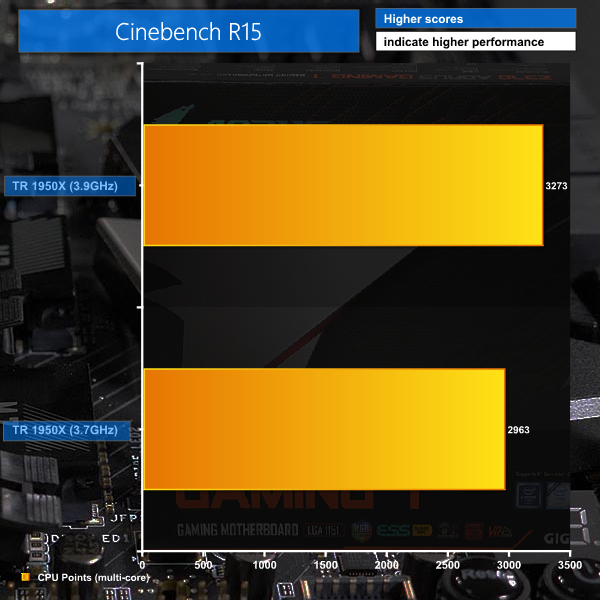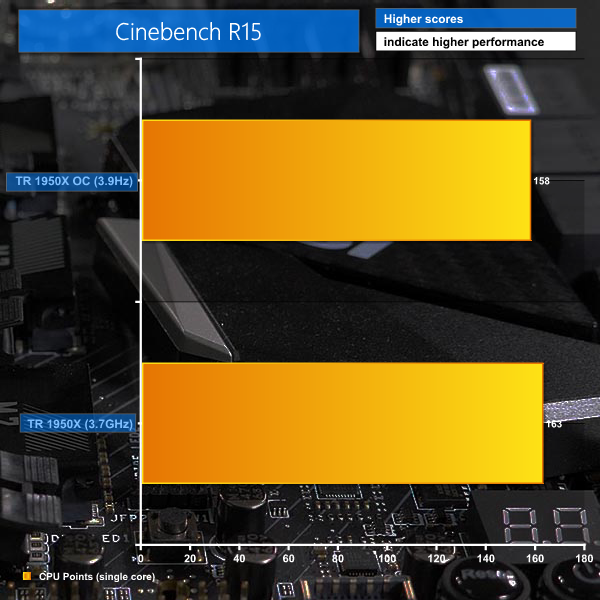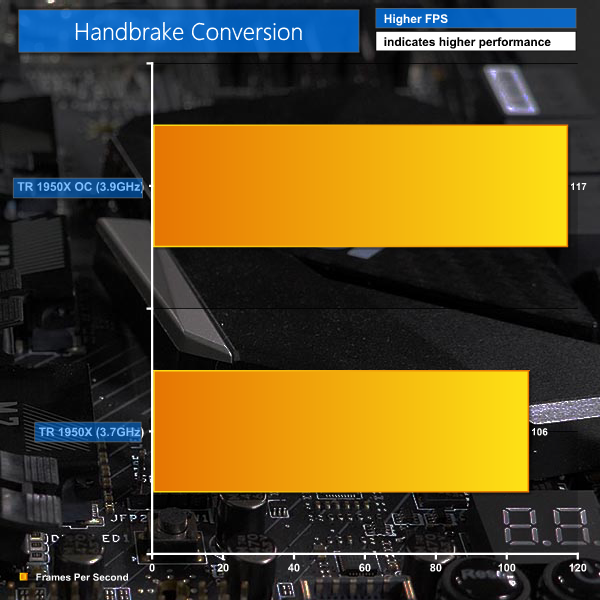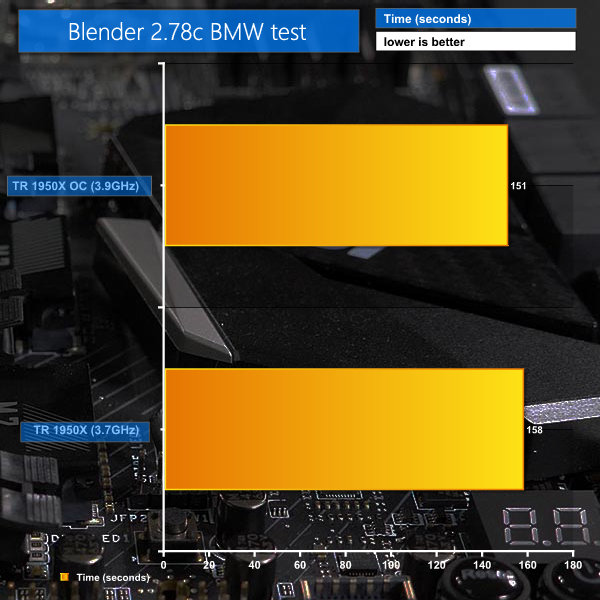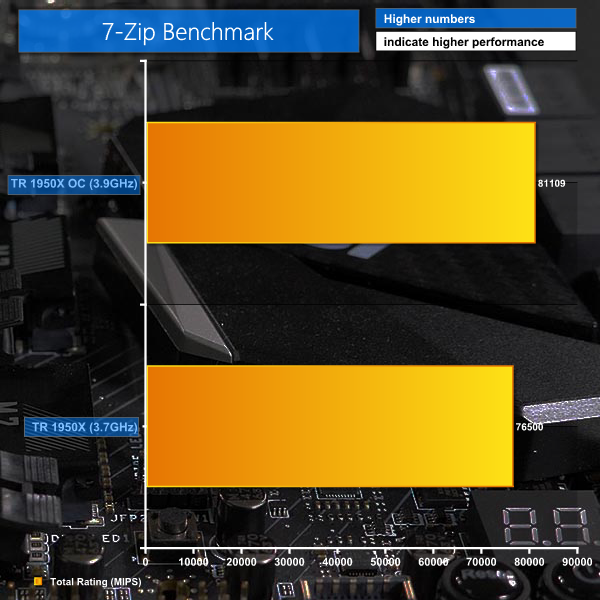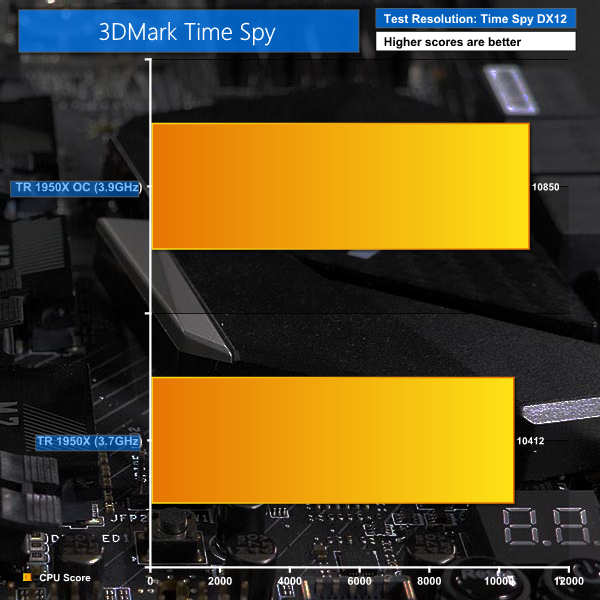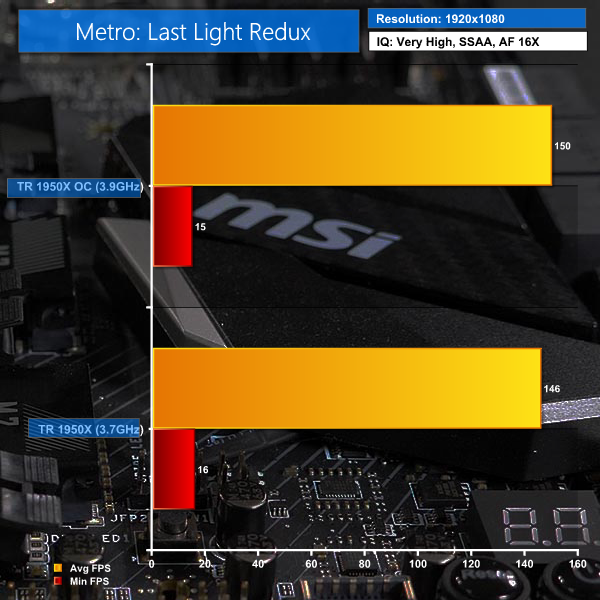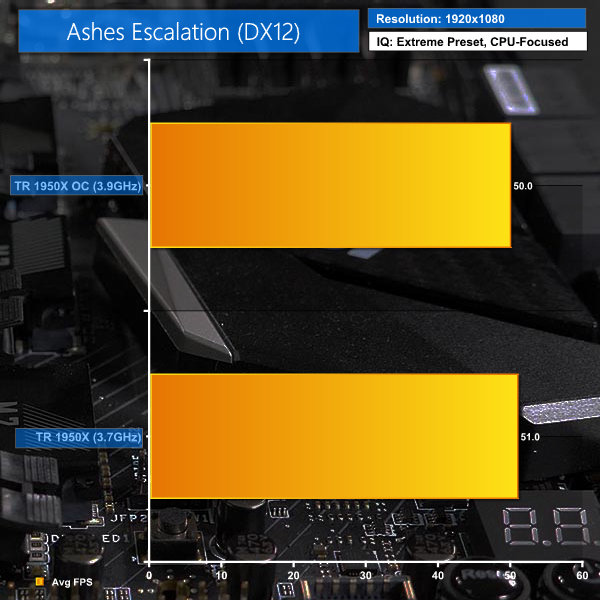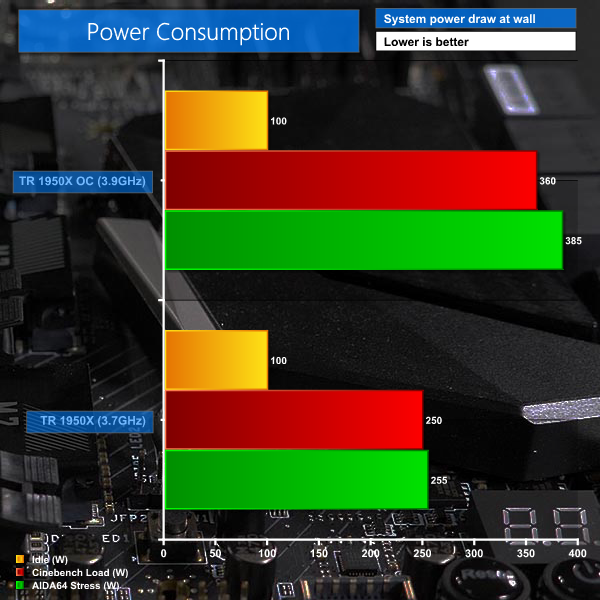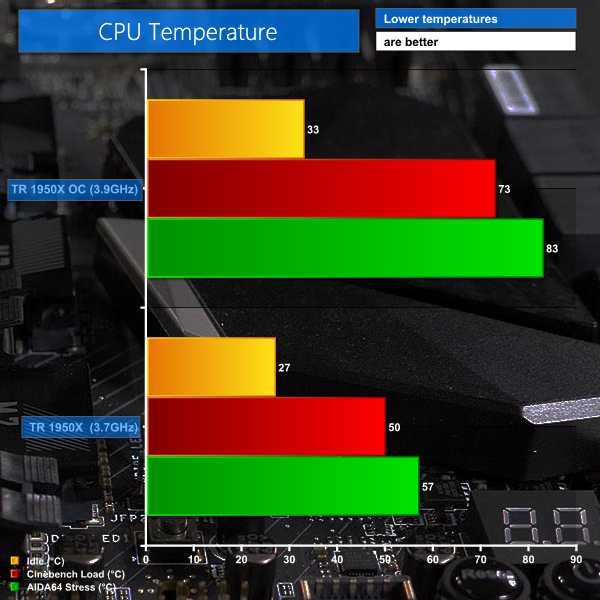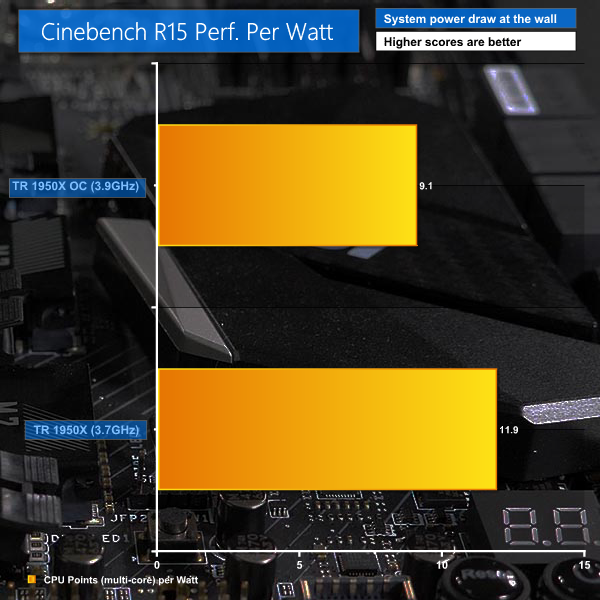 Performance testing
MSI X399 Gaming Pro Carbon AC is a solid performer and churns through our benchmarks at 3.9GHz in an impressive fashion. Balanced against that the ASRock X399 Taichi motherboard will run the same CPU at 4.0GHz and as a result it delivers slightly higher performance. If we take the CPU test in Time Spy as an example the MSI scores 10,850 marks while the ASRock edges ahead at 10,936.
Clearly this is a trivial difference but it makes you wonder why the MSI doesn't quite hit the 4.0GHz mark when it appears to have all the correct parts in more or less the right places, with the exception of those two EPS 8-pin connectors which look wrong.
Be sure to check out our sponsors store EKWB here