We've been hearing more and more reports surrounding corporate espionage in the tech industry over the last year. This time around, the US government is getting involved, with the Department of Justice cracking down on a company known as 'Fujian Jinhua Integrated Circuit Company' and its DRAM partner, UMC, over the theft of trade secrets.
The Fujian Jinhua Integrated Circuit Company is based in China, while UMC is based in Taiwan. Both companies are being indicted under corporate espionage charges. Apparently, both are responsible for stealing Micron technology worth $9 billion. As a result, all US companies are banned from supplying either company with any goods.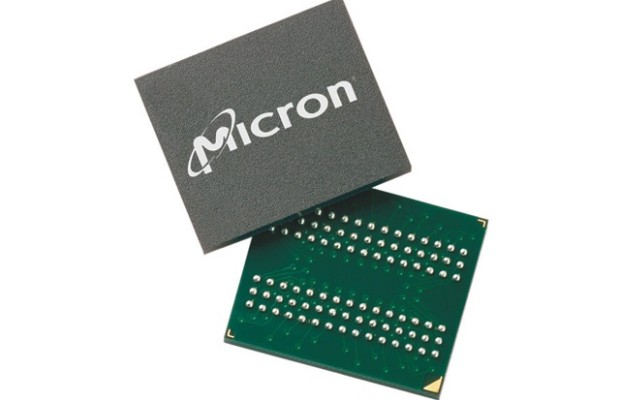 In the DoJ's press release, we are told that "a grand jury in San Francisco has returned a multi-defendant indictment alleging economic espionage on the part of a state-owned Chinese company, a Taiwanese company and three Taiwan individuals". This was all part of "an alleged scheme to steal trade secrets from Micron", which is based in Idaho, USA.
According to the US government, Micron is worth around $100 billion and has a 20-25 percent share in the DRAM market, which china didn't have much of a foothold in until recently. The Department of Justice intents to "aggressively prosecute" any company found to be stealing trade secrets from US-based firms.
From the sounds of it, the Department of Justice suspects that Fujian Jinhua and UMC conspired to steal trade secrets from Micron as far back as early 2016. At that time, Chen Zhengkun was the General Manager and Chairman for a corporation that Micron acquired. He then moved on to become the president of a Micron subsidiary in Taiwan known as 'MMT', which was responsible for manufacturing at least one of Micron's DRAM chips. Then in 2015, Chen resigned from MMT and "almost immediately" went to work at UMC. While there, he facilitated a cooperation agreement between UMC and Fujian Jinhua for the mass production of DRAM. Chen then later became the president of Fujian Jinhua, overseeing DRAM production.
After jumping ship from Micron's MMT subsidiary, Chen recruited several of his former employees to join him at UMC. It is alleged that those employees stole trade secrets upon leaving, bringing them straight to UMC to kickstart DRAM production. Of course, under US law, all people named in the indictment are presumed innocent until proven guilty. Once trial gets under way, a $5,000,000 fine could be imposed in addition to 10-years in prison for the theft of trade secrets. If convicted, each company involved will also face forfeiture of stolen documents in addition to more than a $20 billion fine.
This is not the only corporate espionage story we've come across in the semiconductor world over the last year. In May 2017, one former TSMC employee was arrested and charged with stealing trade secrets and selling them to China. That same situation popped up again with a different employee in September 2018.
KitGuru Says: It will be a while before this makes it to trial and we get a resolution but so far, it is a huge case. We'll be keeping an eye out for updates in the future.