The new Intel Corp.'s Core i7-6700K "Skylake" processors have clearly helped professional overclockers to set new DDR4 frequency records. G.Skill on Thursday said that one of its Ripjaws 4 memory modules managed to hit nearly 4.8GHz clock-rate earlier this week.
Chi-Kui Lam, a world-class overclocker from Hong Kong-based HKEPC, successfully overclocked a 4GB G.Skill Ripjaws 4 DDR4 memory module to whopping 4795.8MHz with CL21 31-31-63 timings. The module operated in single-channel mode (i.e., the whole system did not really make a lot of sense from practical point of view).
The record-setting test-bed was based on an engineering sample of Intel Core i7-6700K processor as well as Asrock Z170 OC Formula mainboard. The processor was downclocked to 928MHz, three out of four cores as well as Intel's Hyper-Threading technology were disabled. The CPU and the module were cooled-down using liquid nitrogen.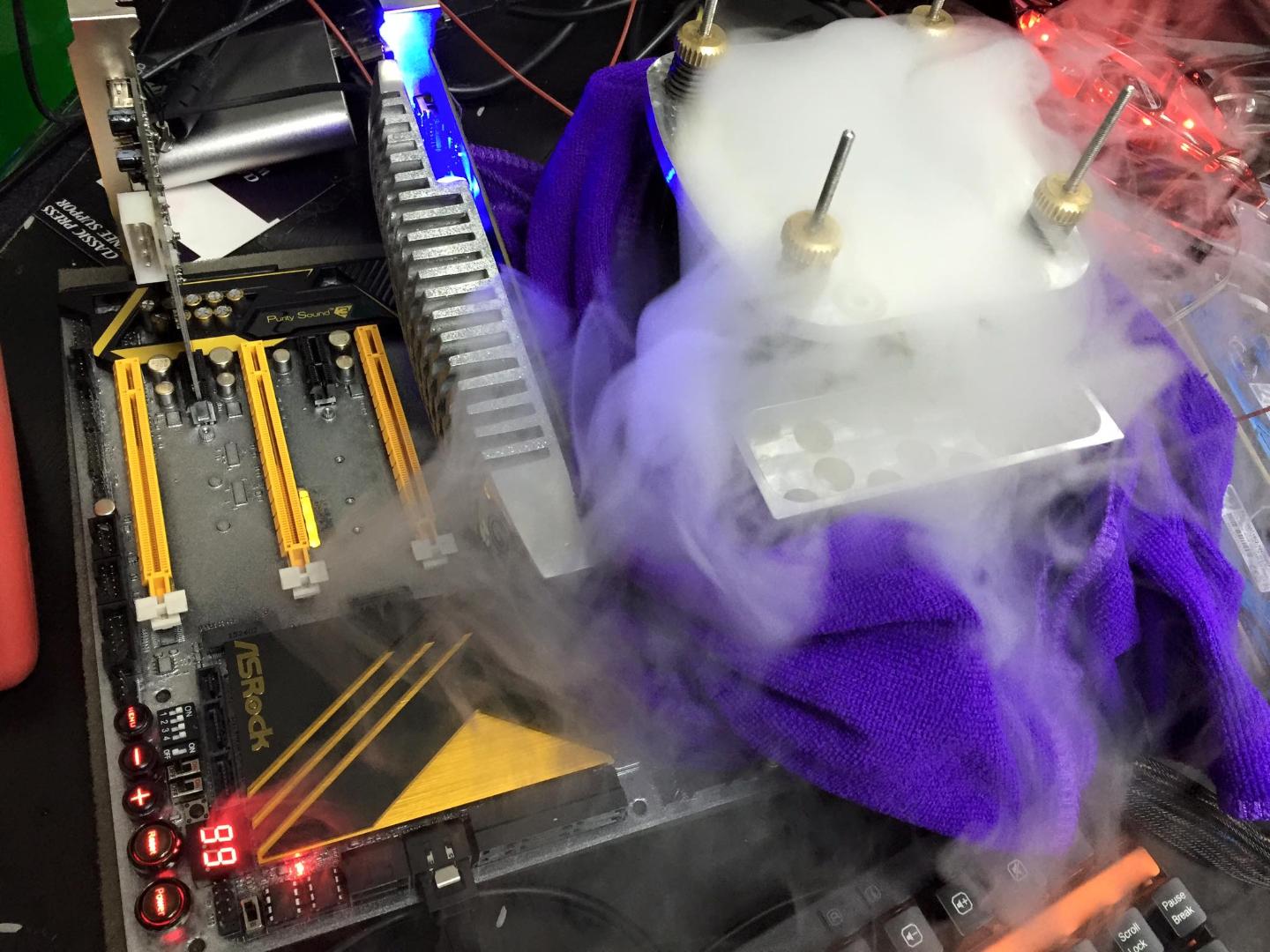 4.60GHz – 4.80GHz clock-rate records set by DDR4 memory modules this week are clearly great achievements that demonstrate potential of the DRAM technology and Intel "Skylake" processors. Since G.Skill already offers commercial 4GHz DDR4 modules, it is highly likely that going forward even higher frequencies will be reached.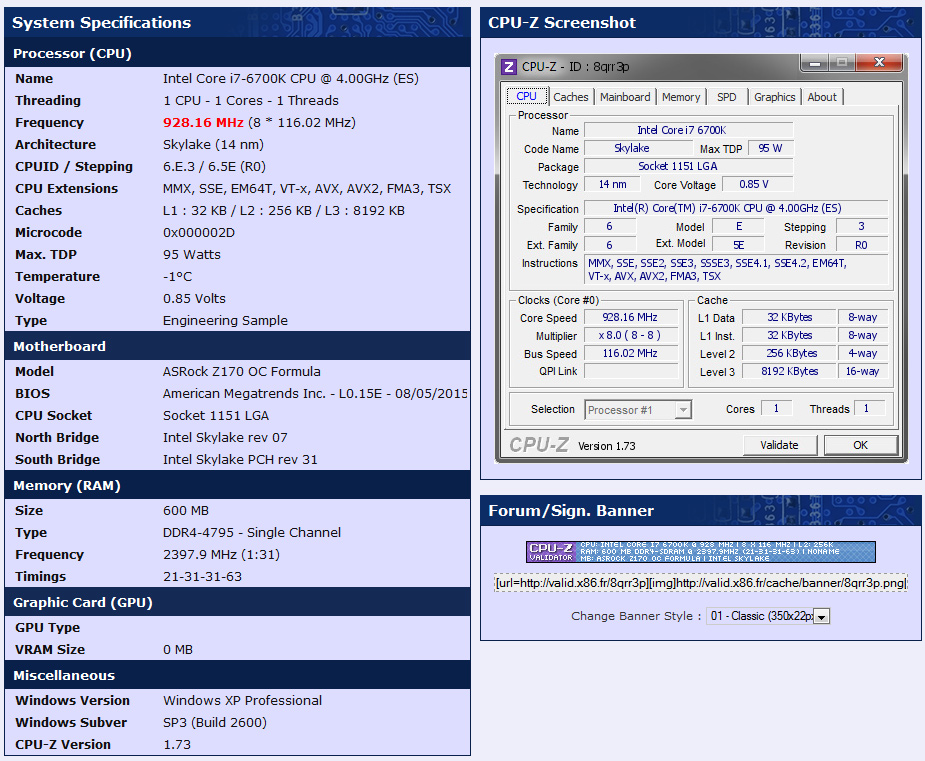 Discuss on our Facebook page, HERE.
KitGuru Says: It is interesting to note that the SPD [serial presence detect] of the record-setting G.Skill memory module incorrectly stated its capacity and did not contain any vendor ID. Either the SPD chip was damaged by liquid nitrogen, or the module was hand-made and did not feature a standard SPD.