Micron Technology has been rather cautious about using triple-level-cell (TLC) NAND flash in solid-state drives and for a long time only used such memory for various removable storage applications. However, it appears that the company has finally solved all the challenges with such cheap NAND and plans to introduce an SSD featuring TLC shortly. Moreover, the company expects half of its SSDs to feature triple-level-cell memory in 2016.
"We will release our own consumer SSD based on TLC NAND technology in the second half of 2015," said Mark Adams, president of Micron, during the company's quarterly conference call with investors and financial analysts. "We expect to have roughly 50% of our SDDs on TLC by the end of fiscal year 2016."
TLC NAND flash memory stores three bits of information per one memory cell. While this makes memory 20 – 25 per cent cheaper to make compared to MLC NAND, it also makes it considerably less durable. Modern MLC NAND can sustain around 3000 program-erase (P/E) cycles, but TLC NAND endures only around 1000 P/E cycles. Moreover, TLC memory is typically slower than MLC. As a result, to build a reliable and fast solid-state storage solution using such memory, a special set of technologies (e.g., an advanced controller that supports error-correction capabilities, advanced firmware, etc.) is required.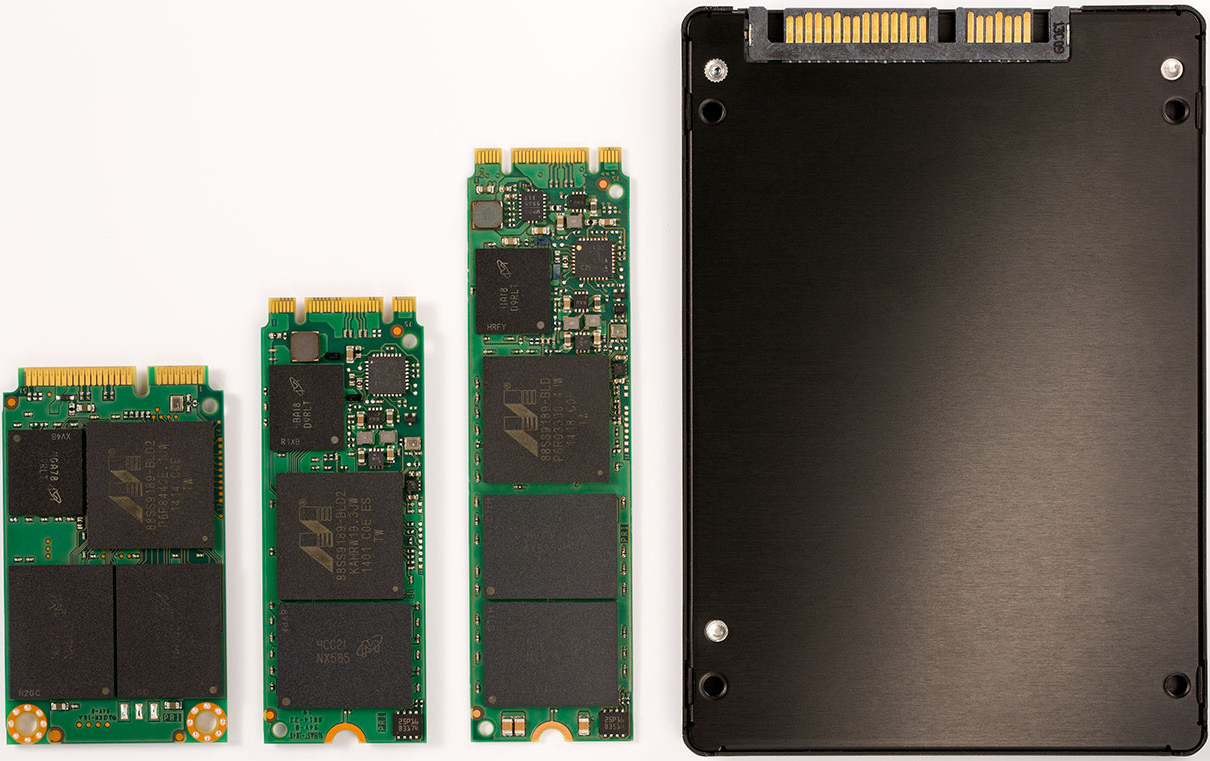 Apparently, Micron, which typically uses controllers from Marvell with its own custom firmware, has managed to achieve desired levels of reliability and performance with its TLC-based SSDs. Since the company this week reported results for the third quarter of its fiscal 2015, expect Micron to unveil its first SSD with triple-level-cell memory in the coming months.
Analysts from DRAMeXchange believe that 45 per cent of NAND flash memory produced by the end of the year will be TLC thanks to the fact that the type will be used in mobile, consumer and SSD applications.
The introduction of TLC NAND-based solid-state drive will help Micron to sell its SSDs at lower price-points. At present, only Samsung Electronics and several small vendors offer solid-state drives with triple-level-cell memory, which gives them a number of advantages.
Discuss on our Facebook page, HERE.
KitGuru Says: It is clearly nice that Micron is finally adopting TLC for SSDs. However, keeping in mind that Samsung Electronics already offers solid-state drives based on TLC 3D V-NAND memory, the South Korea-based giant will continue to have a number of advantages over its rivals.