The 5GHz frequency milestone for computer memory is yet to be achieved, but professional overclockers are probably not far from hitting it. This week Chi-Kui Lam, a well-known computer tweaker, managed to push a DDR4 memory module from G.Skill to whopping 4.90GHz.
Chi-Kui Lam overclocked a 4GB G.Skill Ripjaws 4 DDR4 memory module to record 4901.6MHz with CL21 31-31-63-2 timings. The module operated in single-channel mode, which is why the record clock-rate has little practical meaning: all modern memory sub-systems are multi-channel.

To set the record, the overclocker used an engineering sample of Intel Core i7-6700K "Skylake" processor downclocked to 2371.6MHz with three cores disabled. He also used an Asrock Z170 OC Formula mainboard as well as a 1300W power supply unit. The microprocessor and the module were cooled-down using liquid nitrogen.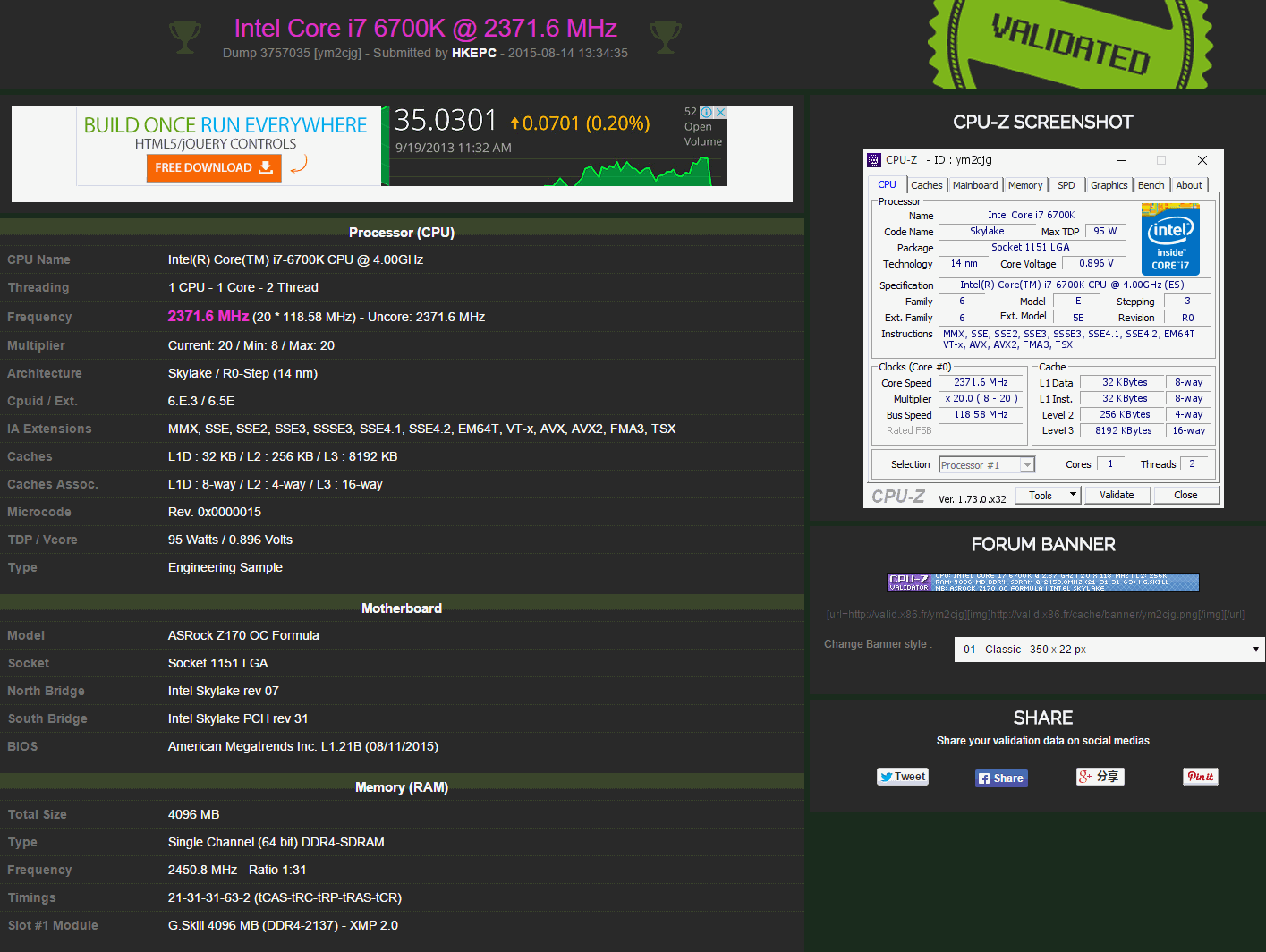 Without any doubts, 4.90GHz is a great achievement that demonstrates potential of modern microprocessors, memory modules and mainboards. However, since Intel's "Skylake" processors have dual-channel memory controllers, it makes more sense to use them with two moderately clocked memory modules than with one that runs at an extreme frequency. To date, the highest DDR4 clock-rate that has been hit by a dual-channel memory sub-system is 4.60GHz.
Discuss on our Facebook page, HERE.
KitGuru Says: 4901.6MHz is actually 63.6MHz faster than the previous DDR4 record set a week ago. Perhaps, in a couple of weeks' time someone will finally manage to hit the "magic" 5GHz mark.