While SK Hynix planned to offer at least 665 GB/s of bandwidth with its HBM3 memory, the company has been able to handily surpass that goal. Today, SK Hynix officially announced the specifications for its HBM3 memory, with each module offering 819 GB/s of maximum bandwidth. 
SK Hynix has become the first company in the industry to introduce HBM3 into the market. According to SK Hynix, HBM3 is the fastest DRAM in the world, featuring a whopping 819GB/s of maximum bandwidth, a 78% increase over its predecessor (HBM2E). To put that number into perspective, 819 GB/s is the same as transmitting 163 FullHD movies in a second.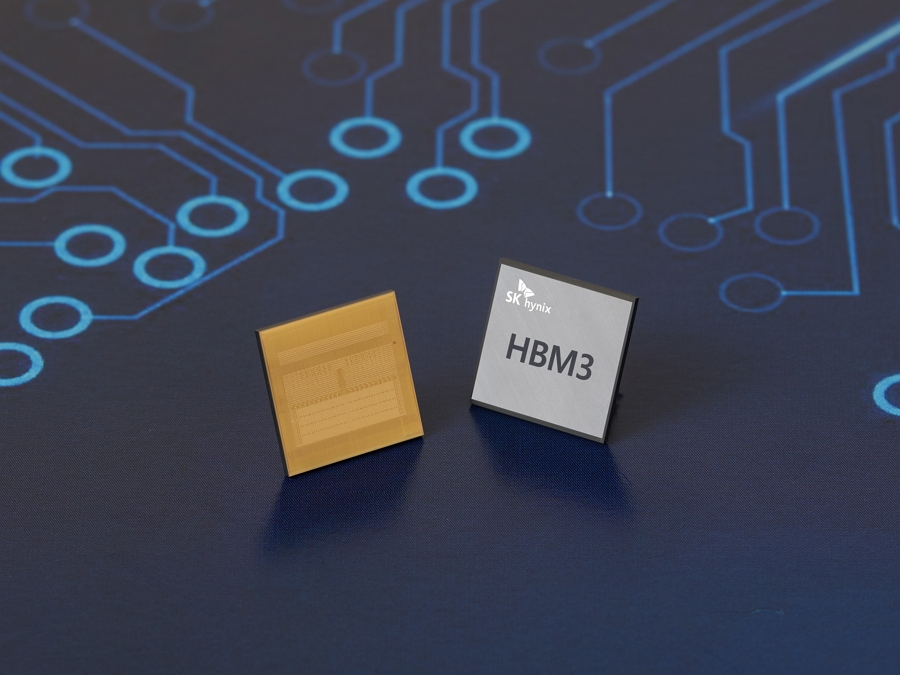 Available with 24GB or 16GB of capacity per module, all HBM3 can correct data (bit) errors with the help of the built-in on-die error correction code (ECC), increasing its reliability. SK Hynix 24GB DRAM chips are approximately 30μm thick, about a third of a regular A4 paper's thickness.
HBM3 memory is aimed at high-performance data centres and machine learning platforms, providing enhanced performance in artificial intelligence and super computing workloads.
Discuss on our Facebook page, HERE.
KitGuru says: While we might not see HBM3 in gaming-oriented products, it will surely boost many other workloads. Now, we'll just have to wait and see the first products to utilise HBM3.