Looking at any survey of gamers and enthusiasts shows that the most common memory configuration is 8GB. Some of you have 16GB of course and the big system buyers or heavy CG renderers may need 32GB or a little more, but we're pretty sure almost none of you have a configuration like G.Skill's new 128GB kit.
Not only is this a monster size kit, but its monstrously fast too. It's DDR4, so you would expect a decent frequency, but at 3,000MHz this one is very quick indeed. It's timings are CL14-14-14-34, so the trade off for added bandwidth isn't too hectic either.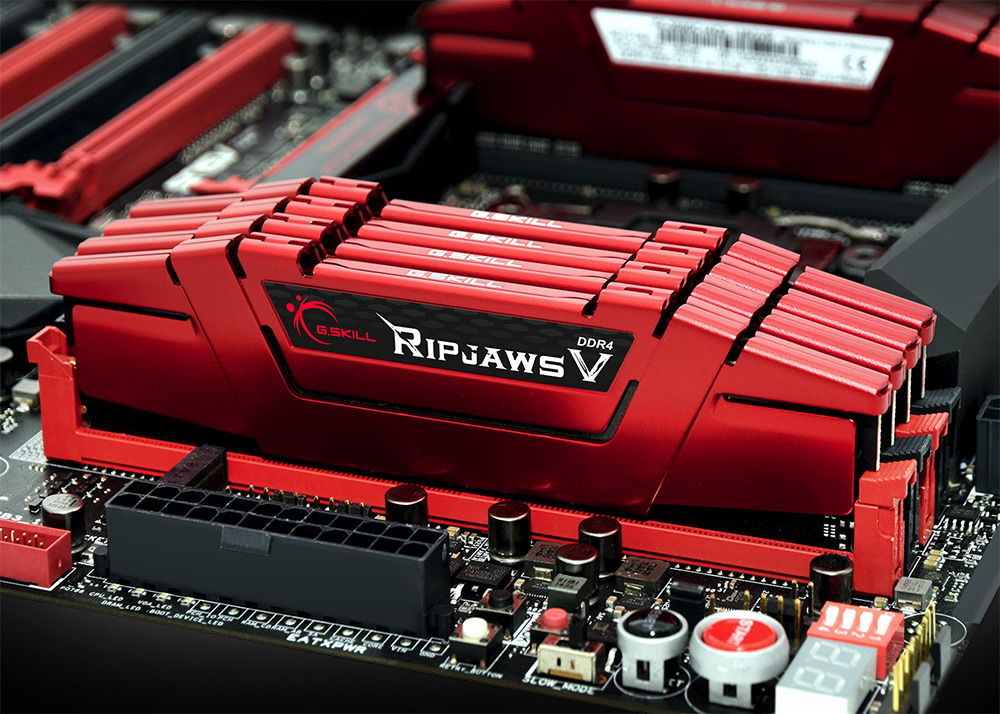 The kit is also available in black
Sold in the 8x16GB configuration, the kit is said to be one of the highest-end DDR4 solutions available today, making it a great choice for those doing 3D rendering, professional calculations or heavy image manipulation. G.Skill is particularly pleased with the kit's support for Intel's XMP 2.0 standard too.
This new giant memory kit will join the Ripjaws V series and will be available by the end of January at select retailers. No pricing information has yet been released, but expect this to be edging close to a thousand pounds based on the cost of comparative kits from other manufacturers.
KitGuru Says: This is total overkill for most people, but I bet there are some of you that could make use of it.