If the Steam Hardware Survey is anything to go by, most of you are running between four and eight gigabytes of RAM in your system. That's enough for most games, though some video editing and Photoshop pros may like a few more Gigabytes tacked on there too. Samsung clearly wants us all running much, much more than that though, as it's already mass producing DDR4 modules with capacities as high as 128GBs per stick.
Not only are these new DDR4 DRAM modules huge though, they're efficient too. This is because in manufacturing them to this sort of size, Samsung has had to use a new technique known as through silicon via (TSV) interconnect (as per Techspot).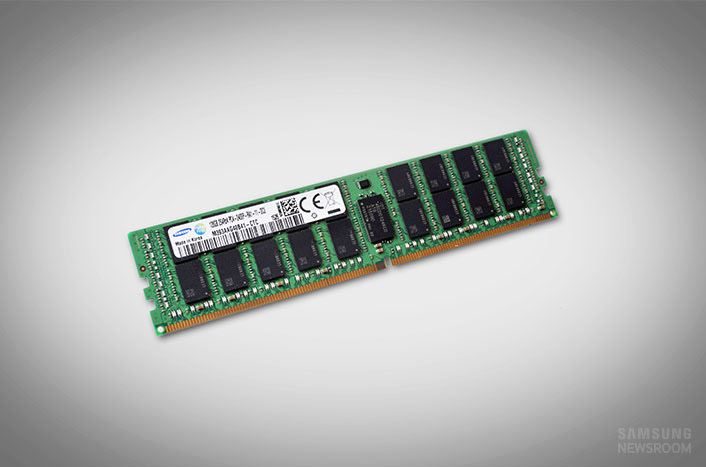 TSV works by creating chips that uses vertical electrical connections through stacked DRAM chips to allow higher efficiency than traditional wire bonding. This allowed Samsung to stack as many as 144 DRAM chips into 4GB packages, which operate at up to twice the speed (with half the power used) of previous monster 64GB modules.
As much as these are impressive though, they're designed with servers in mind, not gaming PCs. However since Samsung plans to improve things even more, upping data transfer speeds and further tweaking efficiency, it wouldn't be surprising if someone started running some games on these sticks before long.
Discuss on our Facebook page, HERE.
KitGuru Says: How much system RAM does your gaming rig have?