Update: This competition is now closed and we can announce the winner… @Fionny from our Discord server! Thanks to all our Patrons for their continued support, and don't forget about our Advent Calendar running daily this month.
We are back with another exclusive competition for our Patreon supporters! As a thank you to those supporting us, we are giving away a Team Group T-Force Xtreem 16GB ARGB RAM kit. 
We will still be running hardware and game giveaways that are open to everyone – in fact, we are currently running daily hardware giveaways in the run-up to Christmas. These Patreon exclusive giveaways are extras that we are throwing on top of the other giveaways we run. If you want to take part, you can sign up to be a backer. All of our Patreon tiers come with the Discord bonus, so it doesn't matter if you pledge $1 or $10, you'll be able to take part in our exclusive competitions.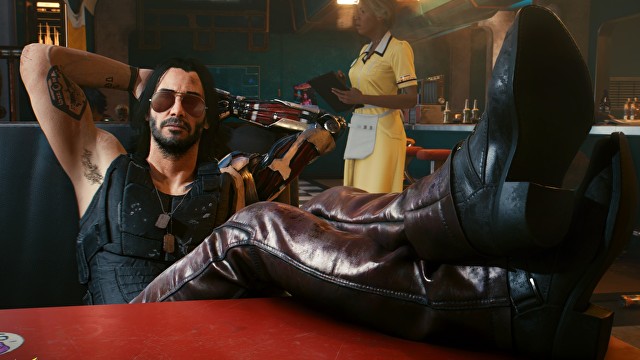 We are keeping these simple and running our Patreon exclusive giveaways through Discord. All of our Patreon backers get their own Discord role on the KitGuru server and access to two private text and two private voice channels. There is an exclusive giveaways text channel where you you can register your entry by captioning the screenshot above. Since we are so excited for the upcoming release of Cyberpunk 2077, we are featuring that game for the competition this week.
The competition is open to backers within the EU due to logistical reasons. We'll pick a winner on Friday December 11th, with an announcement on Discord and as an update to this article. In compliance with GDPR laws, any personal information passed on to us for the purposes of this giveaway will be deleted once it is over.
You can sign up to our Patreon HERE, join our Discord HERE, or even support KitGuru by purchasing official merch HERE.
KitGuru Says: Good luck to everyone entering! Be sure to check out our daily advent calendar giveaways too for more chances to win.