Over the last year or two smartphone makers have finally started moving away from 16GB storage options, with many newer flagship Android devices offering 32GB as the base option as apps grow in size and users start demanding more space for their media. It looks like smartphone memory sizes could be set to increase further as Samsung is currently building 256GB memory chips.
Right now smartphones and tablets tend to be limited to 128GB of space maximum but with Samsung's new chips, that size will be doubled.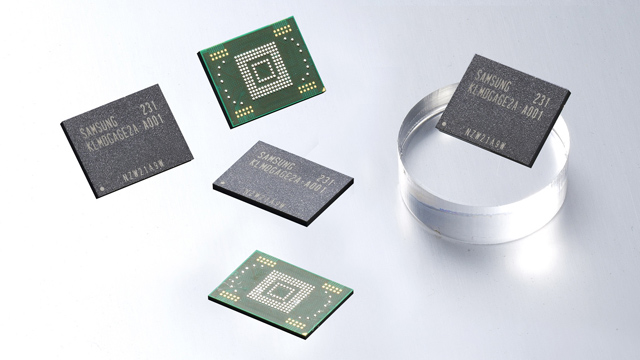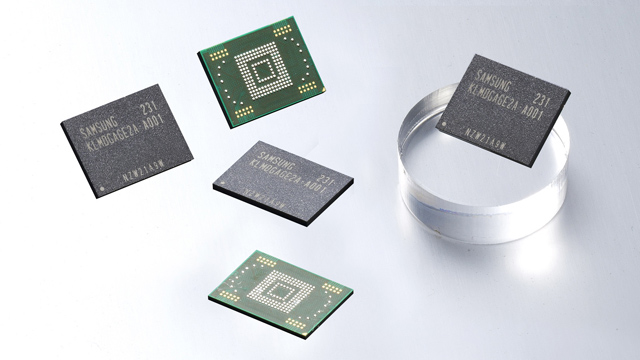 Samsung is already mass producing its 256GB memory chips, which are based on the Universal Flash Storage 2.0 standard, which gives them much higher potential read speeds with a maximum of 850 MB/s, write speeds can also potentially hit 250 MB/s so the memory is fairly speedy.
Samsung is building larger mobile memory chips so that users can store higher capacity content, like 4K video. Higher capacity storage could also help for mobile Virtual Reality content, which Samsung has been pushing a lot recently with GearVR.
KitGuru Says: While I don't necessarily use my smartphone enough to warrant using 256GB of storage, I'm always happy to see companies pushing forward in these areas, particularly if it stops smartphone makers from making 16GB handsets. How much smartphone space do you guys use?