Its giveaway month! To celebrate Intel's recent launch of the Z97 platform we have another great competition for our readers – the chance to win one of three Biostar Hi-Fi Z97WE motherboards!

The Biostar Hi-Fi Z97WE includes the usual high-end motherboard features like USB 3.0, HDMI and PCI-E slots, as well as the newest PCIe development, the "M.2" form factor. The M.2 standard is the newest and smallest form factor implementation of the SATA Express interface (which provides support for PCI Express 3.0 and Serial ATA 3.0), with the addition of an internal USB 3.0 interface. It supports multiple functions for add-in cards, including the Wi-Fi, Bluetooth, satellite navigation, near field communication (NFC), digital radio, Wireless Gigabit Alliance (WiGig), wireless WAN (WWAN), and solid-state drives (SSDs).
But being a BIOSTAR board, there is a premium set of features including the company's unique "Hi-Fi" technology. All the BIOSTAR Hi-Fi series motherboards are equipped with isolate circuit design and high quality components to ensure the best possible audio quality consistency.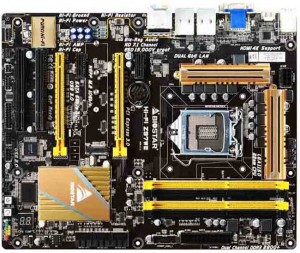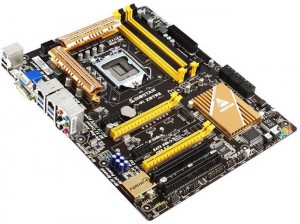 The Hi-Fi Z97WE also features BIOSTAR's dual Gigabit LAN card functionality that takes networking and gaming to new levels. To achieve this, the Hi-Fi Z97WE has "dual Gigabit LAN" connections on the board that allow simultaneous LAN connections. The primary advantage is the doubling of bandwidth which allows the network bandwidth of 1G to become that of 2G. It also allows for Full-duplex transmission.
Two network cards can be simultaneously transmitted to upload and download at the same time. In addition, there is zero packet delay with two high-speed gigabit networks, giving super high data transmission efficiency. Another major advantage is "Load Balancing" which allows users to attach both network adapters to a single network. It will therefore support the aggregation "teaming" function by merging the two connections to support multiple aggregation modes.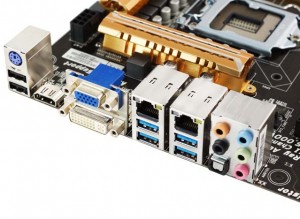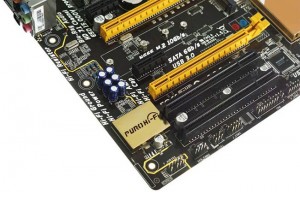 In addition, with BIOSTAR's dual Gigabit LAN connections you get network insurance. These boards come with two Gigabit Ethernet lightning protection circuits, there are cross-efficient in reducing the probability of damage from lightning or other power surge. So if one connection is disabled the other connection will automatically kick in.
Lastly, being based on the Intel Z97 chipset, the Hi-Fi Z97WE also comes with Intel SRT (Smart Response Technology), Intel RST (Rapid Storage Technology), Intel Rapid Start Technology and Intel Smart Connect Technology all built into the system, ready to go.
For more on the Hi-Fi Z97WE go to: http://www.biostar.com.tw/app/en/mb/introduction.php?S_ID=731

Ok, enough already, how do I enter?

To stand a chance of winning all the hardware all you have to do is email us!

Email Kitguru with your full address and telephone number in the main email text. A link to your Facebook page is also required. If the auto fill link doesn't work – email [email protected] with subject line 'Biostar Hi-Fi Z97WE giveaway'.
Why this information?
We ask for your physical shipping address to help reduce the entries from people using multiple email addresses. Your Facebook page link is required to verify you as a real person.
This competition is open to residents Worldwide.
The competition will close 00.00 GMT 31st May 2014 and the winner will be announced by the 8th of June 2014. Please note that KitGuru may use your email address for future mailing lists. You can unsubscribe from these emails at any time. We do not give your email address to any third parties, we value your privacy. Please note that multiple entries with the same shipping address will be blacklisted.
Do not email other Kitguru addresses, or send private messages via Facebook – they will be ignored and your entry will be invalid. Kitguru staff may not enter. Our decision is final. By emailing an entry you are agreeing to the terms of the competition.
Comments are closed. This is an email entry only competition.