Hype for AMD's B550 budget Ryzen 3000 platform has been building for some time now with a release expected maybe around mid-June. The big players in the motherboard market have been announcing B550 line ups but without any solid pricing info announced so far.
However, that has changed now since Gigabyte announced the pricing of its B550 line up this week with an updated "Cheatsheet" posted on reddit by a Gigabyte Community Manager. The "Cheatsheet" includes the full Gigabyte B550 series line up with a few key details of the specification of some boards shown in the list, as well as the official MSRP prices for all.
The Gigabyte B550 series has a very broad range of prices with the bargain basement B550M DS3H micro-ATX board at the bottom of the pile costing just $94.00. All the other usual names are on the list too, including the Gaming X at a modest $139, as well as another three micro-ATX boards B550M Aorus Pro, Elite and the B550M Gaming priced at $129, $109 and $99 respectively.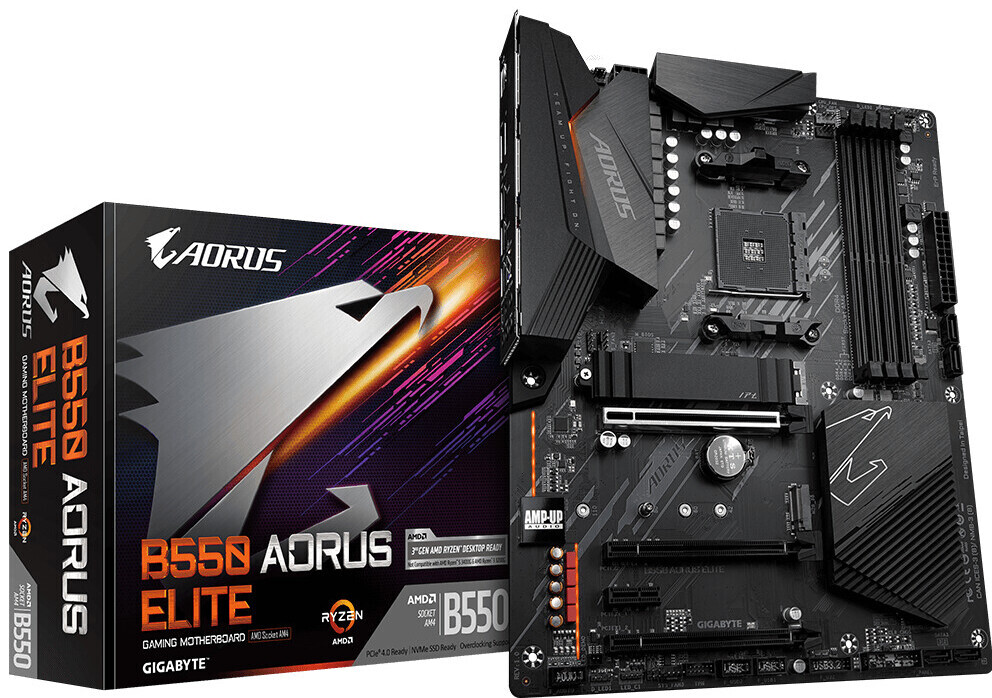 However, the top end Aorus boards on the list, include the Aorus Elite, Pro, Pro AC and the Aorus Master are considerably cheaper than their X570 counterparts but not exactly considered as budget boards. Naturally, the B550 Aorus Elite is the most cost-effective at $159. Then in the middle of the road are the Aorus Pro and Pro AC motherboards that will set you back $179 and $189, with the range-topping B550 Aorus Master at a whopping £279.
There is also a mini-ITX board on the list too, the B550I Aorus Pro AX at $179 and a B550 VISION D ATX board is priced at $259.99. It will be interesting to see how these US dollar prices convert to GBP and EUROS once the boards are officially unveiled later this month, assuming that happens.
Discuss on our Facebook page HERE.
KitGuru says: Now that we have an idea of how much the B550 platform is going to cost, are any of you guys tempted to upgrade when the motherboards launch potentially later this month?