The original Raspberry Pi miniature system birthed a bunch of exciting projects around the world, from teaching children the basics of programming and integration, to building quadcopters, MAME machines, time-lapse cameras and a host of others. Now though a new version has been launched, with the creators keen to point out this isn't the Raspberry Pi version 2.0, but rather, the B+, a refined iteration of the B model launched two years ago.
"Today, I'm very pleased to be able to announce the immediate availability, at $35 – it's still the same price, of what we're calling the Raspberry Pi Model B+," said the creators on the official blog, showing a new image of the tiny little system board.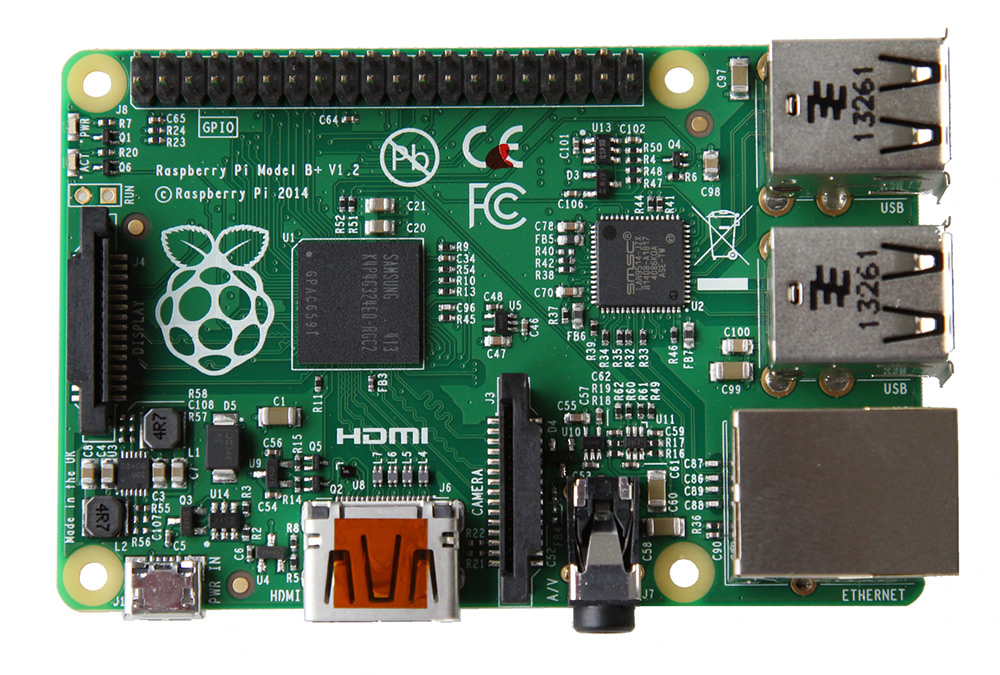 As the developers said, this is a pretty similar set up to the last one, featuring the same BCM2835 application processor and 512MB of RAM found in the B model, but it does have a few new additions:
More GPIO

. The GPIO header has grown to 40 pins, while retaining the same pinout for the first 26 pins as the Model B.

More USB

. There's now 4 USB 2.0 ports, compared to 2 on the Model B, and improved hotplug and overcurrent behaviour.

Micro SD

. The old friction-fit SD card socket has been replaced with a push-push micro SD version.

Lower power consumption

. Linear regulators replaced with switching ones, reducing power consumption by between 0.5W and 1W.

Better audio

. The audio circuit incorporates a dedicated low-noise power supply now.

Neater form factor

. USB connectors have been aligned with the board edge, moved composite video onto the 3.5mm jack, and added four squarely-placed mounting holes.
The B will remain on sale for the foreseeable future, right alongside the B+, to make sure that industrial customers that have designed products around the B, can continue to sell them without needing to redesign. This will remain the case until demand drops off.
Discuss on our Facebook page, HERE.
KitGuru Says: Support from fans of the Pi seems to suggest that the B+ is a great little upgrade. Have any of you got any projects in mind for the system?