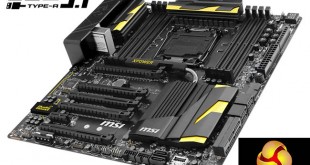 When it comes to performance processors for the consumer market, Intel's Haswell-E chips are the fastest around. With such great performance potential are enthusiasts who want to squeeze every last bit of juice out of their system in order to break world records. That's where MSI's X99A XPOWER AC motherboard comes in. Designed for the extreme overclocking crowd, does MSI's OC series flagship offer enough performance to please strict enthusiasts?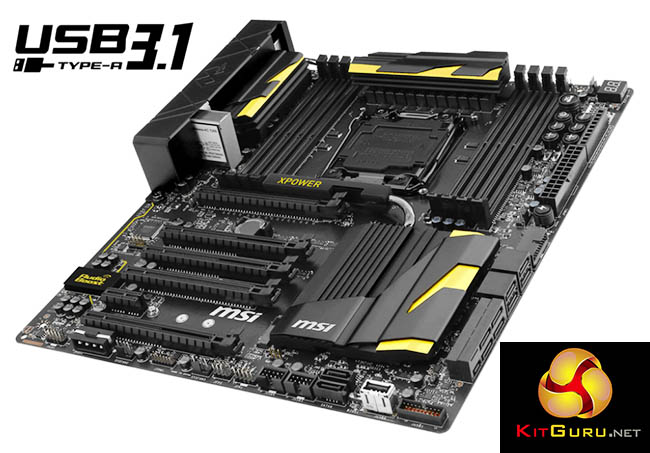 At the core of the MSI X99A XPOWER AC is its new-and-updated CPU socket. As other motherboard vendors have done, MSI has added extra pins to the board's CPU socket in order to open up greater flexibility for voltage and clock speed tweaking. While that may not net you many more megahertz on the CPU's core clock, the enhanced CPU cache/ring frequency possibility is perhaps the biggest selling point.

Understanding that it takes more than a fast CPU to break world records, MSI outfits the X99A XPOWER AC with support for 4-card SLI and CrossFire, as well as compatibility with 3333MHz memory kits. Onboard buttons are equipped in order to help overclockers push their frequencies as swiftly as possible and there's also a compete discharge button for that really awkward POST after a failed overclock (we all know the ones I'm talking about).
Adding features like Intel 802.11ac WiFi, Realtek ALC 1150-based audio, and 32Gbps Turbo M.2 into the equation, how does MSI's X99A XPOWER AC stack up?
Features:
Supports New Intel® Core™ i7 processors Extreme Edition in LGA 2011-3 socket
Supports Quad Channel DDR4-3333(OC) Memory
USB 3.1: Delivering speeds up to 10Gb/s, USB 3.1 offers performance twice as fast as a regular USB 3.0 connection
Turbo M.2: Delivering next generation M.2 Gen3 x4 performance with transfer speeds up to 32 Gb/s
SATA Express + USB 3.1 + SATA 6Gb/s
4-way Multi-GPU: 4-way NVIDIA SLI & AMD CrossFire Support
OC Engine: For More Flexible BCLK Adjustments
OC Certified: Military Class Burn-in Test Passed
Enhanced Thermal Design
V-Check Points 2: 3 multi-meters at the same time
CeaseFire: Easily Disable PCI Express Slots Using An Onboard Switch
Guard-Pro: Improved Protection and Power Efficiency
Military Class 4: Top Quality & Stability
OC Essentials: Convenient Set Of Overclocking Tools While Breaking World Records
OC Genie 4: Overclock in 1 Second
Click BIOS 4: Easily Fine-tune Your System
Wi-Fi 802.11AC with speeds up to 867Mbps, Bluetooth 4.0