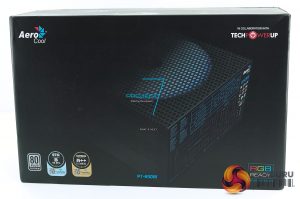 The Aerocool Project P7 650W Platinum power supply arrives in a dark box with an artistic shot of the unit on the front along with some primary specifications. We can see that the supply has earned a LAMBDA-A++ rating from Cybenetics.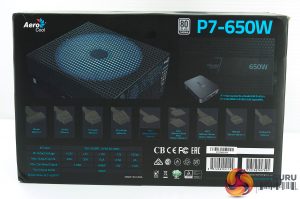 The rear of the box details the cables included inside. The warranty is rated at 7 years – short of the 12 years offered by companies such as Seasonic, but it is still fine for most people.
Inside the box is a small, two pouch bag containing all the modular cables, along with a user manual, mounting screws, cable ties, regional specific power cable and an RGB cable.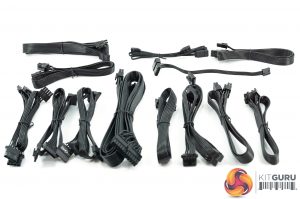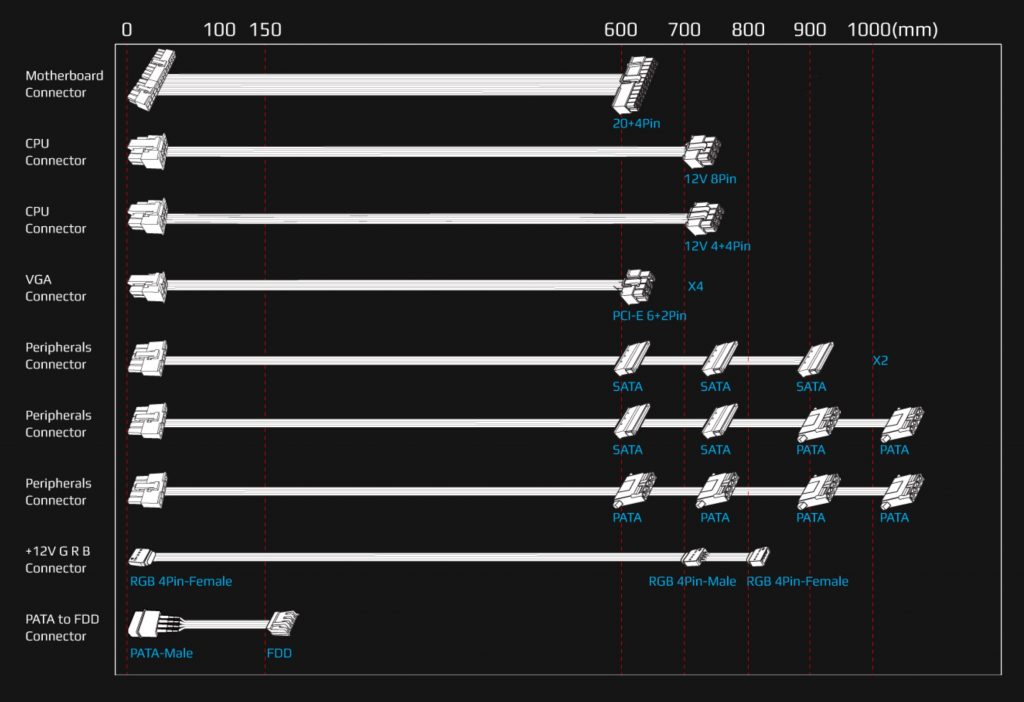 This is a single +12V rail equipped power supply. The cables are quality – between 16-20 AWG and they are all the thin ribbon style for ease of routing.
Aerocool have adopted a dual EPS connector layout, along with four PCIe connectors – plenty for a modest 650 watt rated unit. All of them are available simultaneously. All of the PCIe connectors are on a separate cable to help reduce any potential voltage dipping which can happen if you are using a cable with two connectors. 6 SATA connectors are included which is adequate for a 650 watt unit.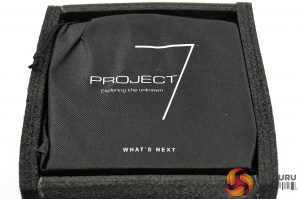 It was good to see the power supply protected inside thick layers of foam and encased inside a 'Project 7' protective cover.