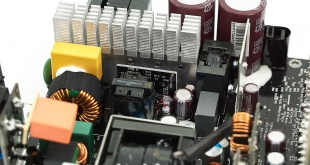 Today we take a look at one of the latest power supplies from Aerocool – their Platinum Grade Project 7, in a 650W capacity. Highly regarded tech publication Techpowerup were heavily involved in the production of this unit putting it through weeks of beta testing while offering advice before it went into production. It is a fully modular supply shrouded with a perforated mesh style surround offering RGB fan support. Its expensive, but competitively priced when looking at similar offerings from market leaders.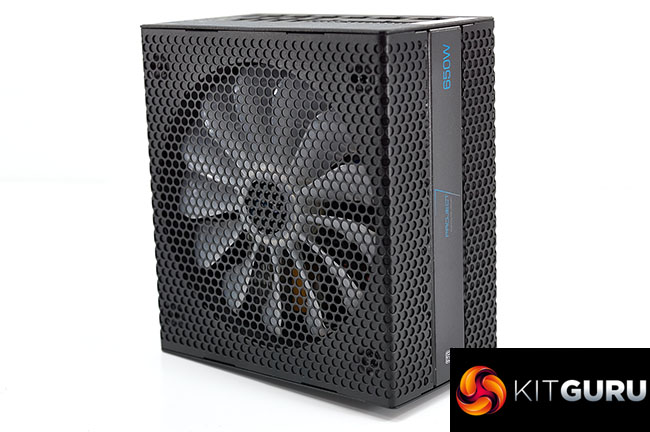 It is an interesting concept creating a power supply in conjunction with a technology news and review publication and I spoke with Techpowerup. They told me 'Hi Allan, We worked with Aerocool in developing this PSU by providing feedback, engineering & development support, as well as testing.' So their involvement does seem extensive. CrMaris from Techpowerup is one of the most skilled power supply reviewers globally, so we certainly feel that while perhaps an unusual partnership, its not such a bad move by Aerocool. Help get direction by an expert.
Its worth pointing out that there are three power supplies in this range – a 650W, 750W and 850W model. Only the 650W model is created in partnership with Techpowerup.
History will show that Aerocool tend to work almost exclusively with OEM Andyson so it will be interesting to see if this is the partner for this unit later when we crack the power supply open.
Aerocool are offering an additional RGB controller hub to use with this power supply. It lets you control the speed of up to five fans and the lighting of any RGB fans or strips. The controller hub works with the full range of Project 7 products. Unfortunately we didn't get this to include in the review today.
Key Features
80 Plus Platinum certified for the highest efficiency: Under typical load, efficiency is at 92% when 115VAC and efficiency is around 94% when 230VAC.
Designed to work efficiently even at 50°C ambient temperature.
High-quality Japanese capacitors provide uncompromised performance and reliability.
RGB fan on PSU can be controlled through the P7-Hub (P7-H1) and motherboard including "Asus Aura", "Gigabyte RGB Fusion" and "MSI Mystic Light Sync".
Super Quiet PSU function as fans only spin up on 60% load and fans spin at less than 500 RPM before 80% load.
Certified to provide protection including OVP (Over Voltage Protection), UVP (Under Voltage Protection), OCP (Over Current Protection) and OPP (Over Power Protection).
The fully modular and soft black flat cables make cable management a cinch and deliver an easier installation experience.
14cm fan provides excellent airflow and the FDB (Fluid Dynamic Bearing) dust proof design protects the bearing and keeps it operating smoothly.
Conforms to ATX12V v2.4 and EPS v2.92 standards and is backward compatible with the ATX12V v2.2 and ATX12V v2.01 standards.
Fully compatible with the latest generation Intel Core series processors starting from the 4th Generation CPU Intel 'Haswell' platform's C6/C7 power saving mode.
Standby power draw less than 0.1W which over-accomplishes the requirements for the latest EU ErP2014 Lot6 and Energy Star 6.0 (<0,25W standby power consumption, <50% standby efficiency).
Review photography handled in house at KitGuru with a Leica S series medium format camera and S series prime lens. Please do not use any of the images within this review without express permission.