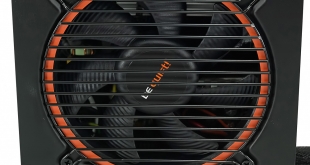 Today we analyse a brand new power supply from the be quiet! Pure Power 10 range. This 80 Plus Silver certified 700 watt model is due for release this week and will be priced around the £100 point in the UK. You may have noticed that the model we are reviewing today is tagged with a 'CM' – this stands for 'cable management' or translated into real world terms – its actually semi modular. be quiet! will be releasing another range of Pure Power 10 supplies with all hard wired cables (no 'CM' in name), at a slightly lower cost.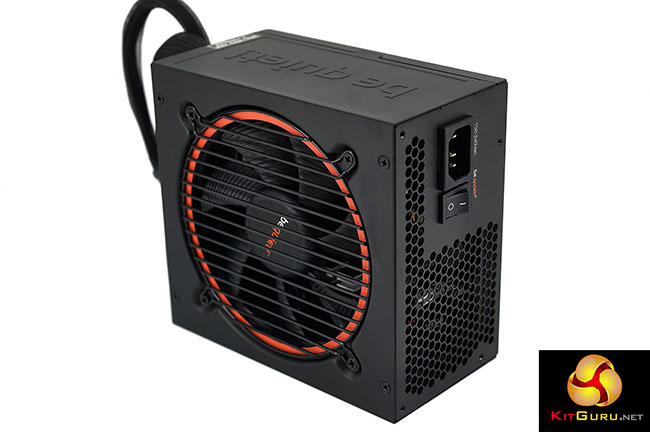 Pure Power 10 CM power supplies with cable management will be offered in 400W, 500W, 600W and 700W capacities and are priced between €72-€115 MSRP. Pure Power 10 power supplies with fixed cables are offered in 300W, 350W, 400W, 500W, 600W and 700W capacities and will be priced between €50-€105 MSRP.
I was hoping be quiet! might have improved the efficiency to 80 Plus Gold Certified levels, from the Silver of the Pure Power 9 series, but sadly not. The certification remains the same.
ABOUT PURE POWER 9 CM
80PLUS® Silver certification and up to 91% power conversion efficiency.
Exceptionally quiet operation achieved through an array of careful optimizations, including use of a silence-optimized 120mm be quiet! fan.
Dual 12V design.
Implemented DC/DC technology.
CM versions have solid caps implemented on the CM daughter board.
Modular cable management with high-quality flat cables for PCI Express connectors and drives.
All black DC wires for a clean and modern look.
Improved 3.3V and -12V regulation.
Separate output coil for 5V (result of DC/DC implementation).
NVIDIA SLI Ready and AMD CrossFireX certifications allow you to build powerful multi-GPU systems.
Extensive compatibility with latest specifications, including energy-saving requirements of Intel C6/C7, ErP 2014 and Energy Star 6.0 guidelines.
Product conception, design and quality control in Germany.
All photography today is done in-house in KitGuru with a Leica S medium format lens and S series prime lens.