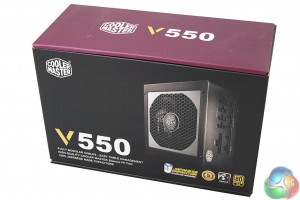 Cooler Master box artwork is very distinctive – the product name is shown in two tone colour on the left, with a high resolution image of the supply itself on the right. Some key selling points are listed underneath such as the use of Japanese Capacitors, a 5 year warranty, Silencio FP adoption and 80 Plus Gold certification.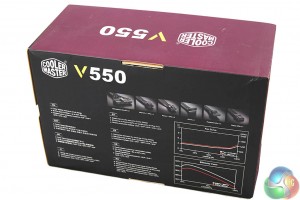 Some images of the cables are highlighted on the back of the box, alongside Fan Curve and Efficiency Curve charts.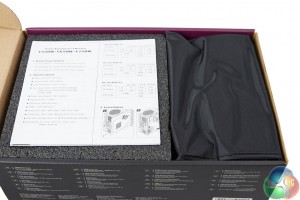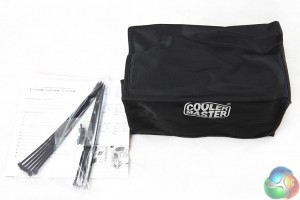 The box has several compartments for the power supply and accessories. The user manual rests on top of Styrofoam, with the power supply protected inside.
Cooler Master bundle cable ties and mounting screws, and all the modular cables are stored inside a little storage pouch, shown in the image above right. A regional specific power connector is also included.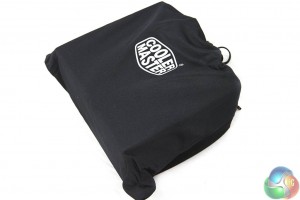 The power supply itself is wrapped in a thin plastic cover and protected inside a soft bag.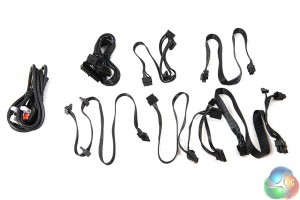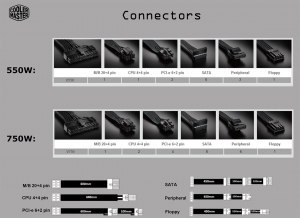 The quality of the flat ribbon style cables is high, even the main motherboard 20+4 pin power connector is flat for ease of routing. The cables are long enough to suit a standard tower case – the CPU 4+4 pin cable for instance is 680mm in length.
This 550W model is equipped with two PCIe 6+2 pin power connectors. As a topic of interest the only 550W power supply we have reviewed lately with 4x PCIe power connectors is the (expensive) be quiet! Dark Power Pro 11 – review HERE.