The Cooler Master V550 is a compact, capable power supply set to target a broad enthusiast audience. The Enhance design is very good and it doesn't exhibit problematic weaknesses in key areas either.
There are no shortage of power supplies available on the market today and we have noticed that enthusiast customers are becoming more discerning about the unit they end up shortlisting. The Cooler Master V550 ticks a lot of the boxes at the respective price point.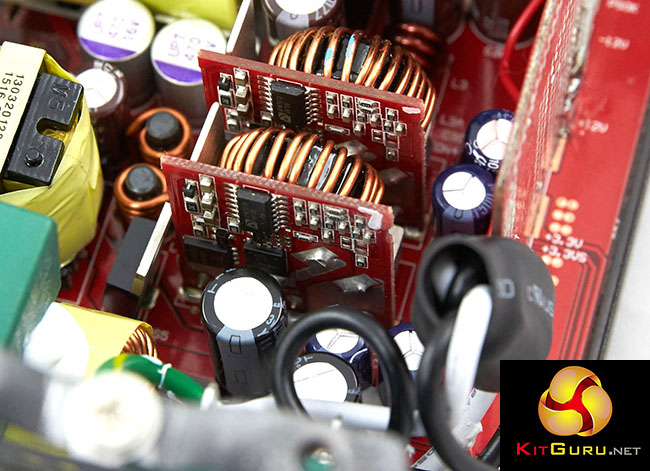 The V550 produces stable load regulation and ripple suppression is held well within industry rated parameters – the 12V+ peaks at 35mV and +3.3V and +5V peak at 25mV and 15mV respectively. The unit also coped with the cross load test without falling over.
The 120mm Silencio FP fan is very quiet and most of the time during idle or normal load it will be completely inaudible. In the last 25% of total load demand it does spin up to compensate for rising temperatures, but the pitch of the fan is quite low meaning it will likely be masked behind a couple of case fans.

The pure modular design will appeal to the windowed case builders with a touch of OCD – you are not forced to deal with routing cables you don't need. Cooler Master have sweetened the deal by ensuring all the cables are flat ribbon style, even the main 20+4 ATX cable.
In the real world, we incorporated the power supply into a system comprising an overclocked 4790k processor, 32GB of memory, 512GB SSD, three hard drives and a GTX980 ti graphics card. The system was perfectly stable over the course of three days stress testing.
The Cooler Master V550W power supply will be available for £89.99 inc vat from October this year. The V650W will cost £99.99 inc vat and the V750W £109.99 inc vat.
Discuss on our Facebook page, over HERE.
Pros:
quiet under load.
quality finish.
solid load regulation.
compact chassis design.
delivered more than 550 watts.
Cons:
A lot of competition between £80 and £100.
Kitguru says: A quiet, compact power supply set to target a very broad enthusiast with limited budget. Don't let the modest power rating fool you, the V550 can be used as the foundation for a very capable gaming system.