Lenovo Group plans to unify its server product lines under one brand in about 1.5 years from now, the company revealed in an interview. The unification of the product lines will result in drop of all IBM brands from all devices the company currently offers.
Back in early 2014 Lenovo acquired x86 server businesses from IBM. Under the terms of the deal, Lenovo got System x, BladeCenter and Flex System blade servers and switches, x86-based Flex integrated systems, NeXtScale and iDataPlex servers and associated software, blade networking and maintenance operations. The acquisition helped Lenovo to significantly increase its share in the market of servers and in Q2 2015 the company commanded 7 per cent of the market.
At present, Lenovo continues to offer server lines originally introduced by both IBM and itself, but by 2017 the product families will be merged, said Andrew Huang, product marketing director of Lenovo's Taipei server R&D centre, in an interview with DigiTimes.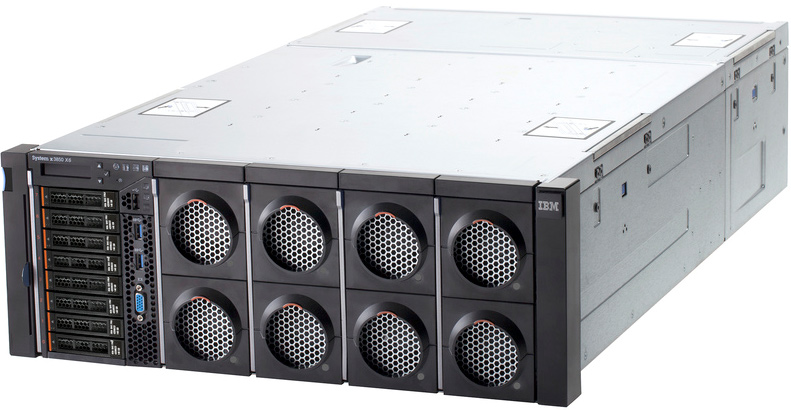 Lenovo is already working on servers that will be released in 2017. The company did not elaborate on the details and it is unclear whether it plans to rebrand all servers into ThinkServers or introduce some other brand. Nonetheless, Lenovo already ceased to use the IBM brand on System x machines in August and will phase-out the legendary names from other products in the future.
Discuss on our Facebook page, HERE.
KitGuru Says: Unification of product lines is a completely logical thing to do. It is sad that IBM and System x names will cease to exist even in datacentres, but this is life.