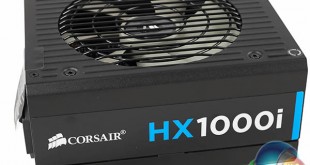 Recent months have seen a constant stream of quality, high wattage power supply releases from the likes of SuperFlower, Seasonic and Cooler Master. Continuing this trend – today we take a look at the new Corsair HX1000i, a modular, 80 Plus Platinum certified model with a Zero RPM Fan Mode to reduce noise emissions as far as possible.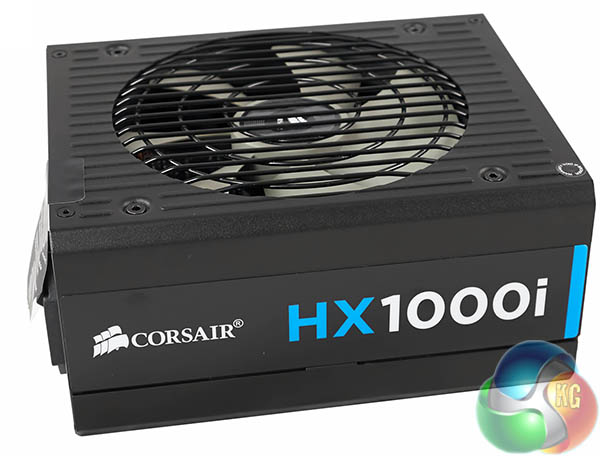 The HXi power supplies are all Platinum class with an efficiency rating of at least 92% at 50% load. There are three in this range: a 750W, 850W and 1000W model. We look at the highest 1000w unit today.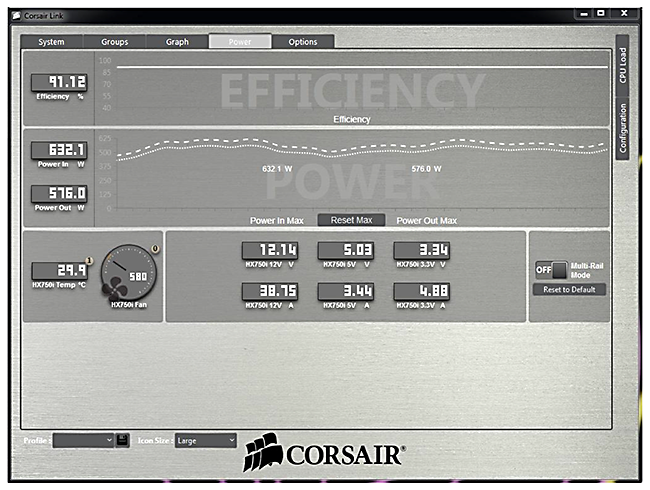 The HXi is an analog power supply but it features a built in analog to digital bridge which can pass over information to the Corsair Link Software via a USB connection. As the image above shows, the end user can monitor fan speed, current and voltage of the +3.3V, +5V and +12V rails. There is also support for display power in and efficiency, monitor power out with the option to enable or disable OCP on the +12V rails.
Corsair say they have carefully selected every component in the creation of the HXi to eliminate noise. They have placed special effort into improving the windings of transformers/coils in the design. Vibrations can occur if components are not wound properly – leading to what many users are calling 'coil whine'. A fairly common problem with some power supplies on the market, even today.
Corsair seem confident in the new design – they are offering a full 7 year warranty with the HXi power supplies.