The Fractal design ION SFX Gold 650W is a high quality supply for the enthusiast in the market for a small form factor PSU. As we stated earlier in the review, it is based on the market leading Seasonic FOCUS SGX platform.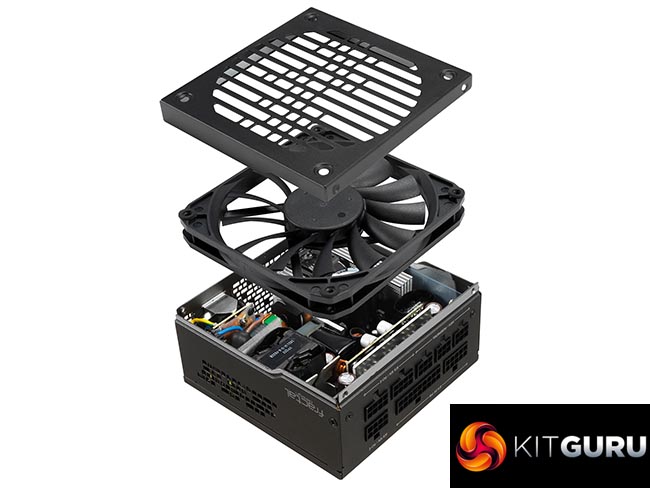 Fractal ensure ATX compatibility by including an SFX to ATX adapter, although the shorter length cables may prove restrictive in certain larger ATX chassis. The 120mm fan isn't too intrusive either at up to 400 watts load, which means it will suit a variety of system builds, including those potentially being adopted in a bedroom.
Technically, the unit is solid and delivers quality power across the spectrum. Load regulation rates highly and the supply doesn't exhibit any concerning issues.
Ripple suppression while not class leading, rates well within industry parameters and the 650W model we reviewed today dealt with difficult cross loads without any problem.
On a build quality level, the unit is well finished, and the pure modular design means it will cater for system builders dealing with restrictive routing space inside a smaller chassis. We do love the Fractal 'UltraFlex' cable design – these cables can be bent and routed into some very tight spaces, which would otherwise prove difficult.
I checked with Fractal on the pricing of the units, and they claim that the ION SFX 500G will hit the UK market at £84.99. The ION SFX 650G we reviewed today will cost £104.99. The Seasonic SGX 650W this is based on is priced at £119.99 on Scan right now (HERE). Thats £15 less, with an improved cable design and the same 10 year warranty – the Fractal Design ION SFX 650G seems like a very good deal to me.
Pros:
Quality construction.
UltraFlex are the best cables on the market.
high technical performance.
reasonably quiet under normal load conditions.
passive fan mode at lower load.
10 year warranty.
very competitive pricing.
efficient design.
Japanese capacitors throughout.
ATX mounting adapter included.
Cons:
Cables may be a tad short for bigger ATX chassis.
Kitguru says: The Fractal Design ION SFX Gold 650G is probably the finest SFX power supply on the market right now. Its £15 less than the Seasonic SGX 650 it is based on and the UltraFlex cable design make it a pleasure to build with.