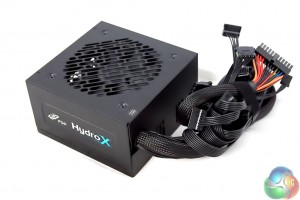 The FSP Hydro X 650 is an attractive looking power supply that we feel looks very like a Corsair branded unit due to the simple two tone colour scheme on the lettering. The power supply measures 150 x 150 x 86 mm.

The finish quality is quite high, although as I mentioned on the previous page of this review, our sample had some marks on the side panel out of the box, due to the chassis rubbing against cardboard during transit. Simply wrapping the unit in bubble wrap or encasing it in Styrofoam would have stopped this from happening. A thin, clear plastic bag doesn't really offer much protection.
This is a non modular design, so all the cables enter the chassis on one side. There are some small grills on this panel to aid airflow.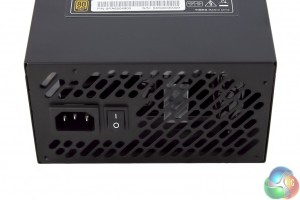 One side of the power supply is vented, with a power connector and switch set to the side.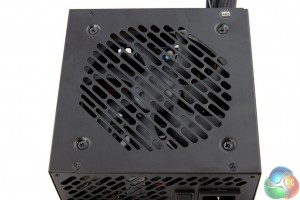 A large fan can be seen behind a metal grill, shown above.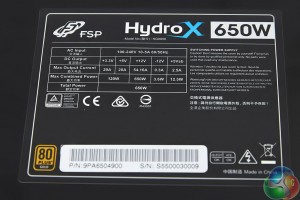 FSP Hydro X 650 Power Supply

DC Output

+3.3V

+5V

+12V

-12V

+5Vsb

Max Output

20A

20A

54.16A

0.3A

2.5A

Total Power
120W
650W
3.6W
12.5W
650W
Power distribution is strong with 54 amps available from the +12V rail.