It has been some time since I have analysed a Redundant power supply and it proved an interesting review from my own perspective. There is no doubt that FSP have produced a quality 500 watt unit – the Twins can handle in excess of 500 watts load demand for extended periods of time. The build quality and design implementation is excellent.
If you are looking at this power supply for a new gaming system build, then I would recommend you look elsewhere. After 400 watts or greater load, the dual 40mm fans spin excessively fast to produce enough airflow. The downside is a cacophony of noise which would be difficult to live with.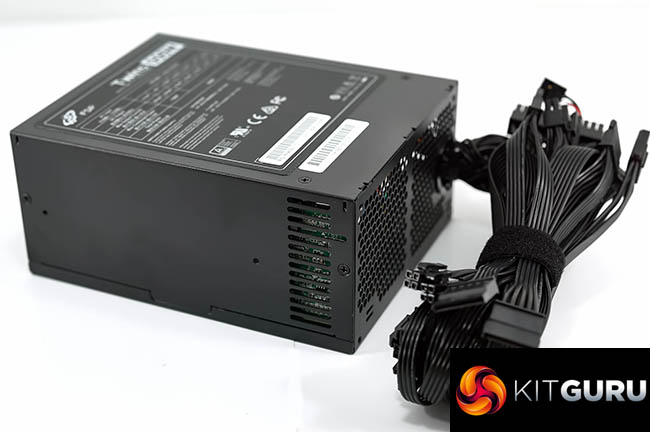 Realistically, the Twins power supply is designed for a home or small business server, or even an 'always on' home workstation system. The dual power supply failsafe feature works very well and any potential downtime would be kept to an absolute minimum.
It is unusual to see two 520 Watt units inside a single ATX chassis and under normal operation the Twins works as a single 500 watt unit, with both supplies sharing the load. If one of the supplies fails, then the remaining unit will keep the system running while you hot swap it for another fully working supply module. The fail safe mode seems bulletproof – we tried a variety of checks with this. We pulled the plug on one when idle and under load, and the remaining unit flawlessly took over, without any downtime at all.
Technically the unit is solid, if unremarkable. Efficiency, load regulation and cross loading performs at a similar level to a traditionally designed high quality entry level desktop power supply. I honestly would not use it at home, but I am rather susceptible to fan noise and I found using the FSP Twins under any modest load situation could quickly become unbearable. If you have a 24/7 server in the garage however or perhaps in a closet or in the attic, then the noise wouldn't be such of a concern at home.
FSP supply a 5 year warranty with their latest Twins power supply. Right now we have no UK pricing for the Twins, but it is available from Amazon and Newegg in America for $399.99. We are waiting to get confirmed UK pricing. This is a specialist unit targeting a niche demographic – and for those people we can certainly say it is worth buying. If you are a desktop enthusiast gamer then I would suggest you get a high grade standard desktop power supply and invest some money into a high grade UPS system.
Pricing is set at $399.99 in America with UK retailers waiting on stock.
Discuss on our Facebook page, over HERE.
Pros:
Exceptional build quality.
Software package is useful.
High quality design.
Stable power delivery.
Redundancy works flawlessly.
5 year warranty.
Cons:
Very high noise levels.
$399 – if we get a dollar to pound conversion? very expensive.
Kitguru says: If you are in the market for a high grade power supply for a home or small business server and need redundancy then the FSP Twins comes highly recommended.