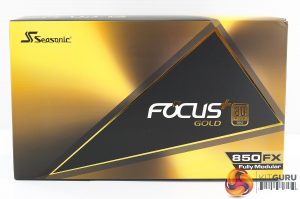 The Seasonic FOCUS PLUS Gold box is very bright and eye catching. I had to find my sunglasses for the photography.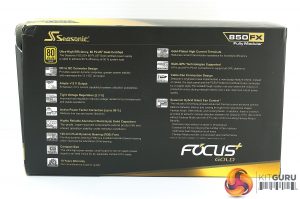 The rear of the box lists specifications and various features of the supply.
Inside on top is a user manual, some cable ties, mounting screws and a FOCUS Sticker. Seasonic also supply a regional power cable.
The modular cables are supplied inside a soft felt bag, as shown above. You can use this to store any left over cables as well.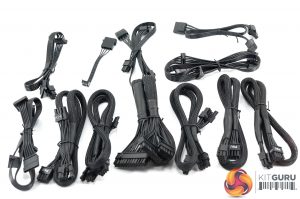 Seasonic use a mixture of sleeved and flat ribbon style cabling as shown in the image above. There are plenty of PCIe power cables to handle beefy SLI and Crossfire gaming systems. There are also 10 SATA connectors included to cater for enthusiast users with plenty of hard drives and Solid State Drives.