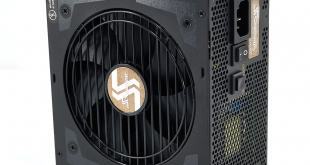 Today we are looking at one of the newest power supplies from market leader Seasonic. Their Focus Plus Gold range targets a wide audience for Seasonic, featuring 80 Plus Gold Certification, high grade Japanese capacitors, a pure modular design and typical Seasonic build quality. We analyse the highest power output capacity model in their current line up, an 850 watt unit.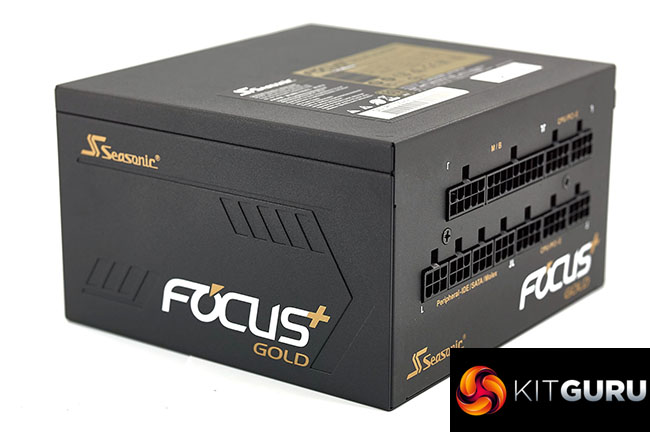 Seasonic FOCUS PLUS comprises multiple units with different output capacities – 550W, 650W, 750W and 850W. Seasonic have been keen to point out that they don't send 'Golden Samples' to reviewers and they asked Overclockers UK to ship a unit from their stock. A unit that anyone could have bought directly from the etailer themselves.
I think this is a great way to do things – but unknown to Seasonic I have bought my own Seasonic power supplies in the past for KitGuru to double check some of our results. I sometimes feel its important to do this, even if it costs a business money – as you are making sure that you do test what people can buy. I would hate to think any company would be sending out 'Golden Samples' to reviewers, but stranger things have happened.
Seasonic FOCUS power supplies are split into two separate ranges. The FOCUS (without a 'Plus') is a semi modular design rated only at 80 PLUS GOLD. The FOCUS PLUS is fully modular and is available in both 80 PLUS Gold and Platinum ranges.
Seasonic say these units have a 10 year warranty for peace of mind. It is a full bridge LLC design with a small 140mm deep footprint.
SEASONIC FOCUS PLUS Features:
80 PLUS Gold efficiency
Micro Tolerance Load Regulation @ 1.0%
Premium Hybrid Fan Control (S3FC)
120mm Fluid Dynamic Bearing (FDB) Fan
Gold Plated High Current Terminals
Highly Reliable Aluminum Electrolytic Solid Capacitors
Protection features: OPP, OVP, UVP, OCP, OTP, SCP.
Review photography handled in house at KitGuru with a Leica S series medium format camera and S series prime lens. Please do not use any of the images within this review without express permission.