This is the third Titanium grade PRIME power supply that we have analysed in recent months, and it is business as usual for Seasonic. Yet again the quality of the power delivery is first class, satisfying the most demanding of enthusiast user.
The Titanium Prime power supplies really are a Seasonic showcase of engineering capabilities. The company are standing by these units by offering a market leading 10 year warranty. They are clearly confident that these Titanium PRIME not only deliver the goods, but will still be kicking when you are likely on your second or third system change.
The appearance of a power supply will likely split opinion but we can't see anyone really disliking the appearance of the PRIME power supplies. Seasonic have opted for neutral black and silver colours which will pair up well with any colour scheme of LED system lighting.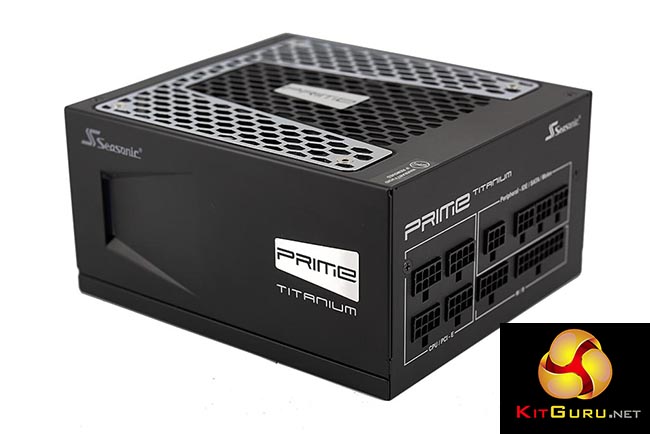 Seasonic have spared no expense in the design of the Titanium Prime. They have created a cable free connection design with a copper plate connecting the main PCB to the back panel for increased reliability and enhanced performance. They have adopted high grade Nippon Chemi Con 105c rated capacitors in the primary stage, with 105c rated capacitors also incorporated into the secondary stage.
As with the other units we have tested recently, there is little we can fault. These units excel with ripple suppression and load regulation. They are in the top 2% of units we have tested in the last 3 years. We were able to hold a load of 820 watts for some time without an issue. Seasonic are well known to over specify their power supplies and this hasn't changed this year. With a 10 year warranty in place, taking all measures possible to reduce RMA's makes perfect sense.
The pure modular design and low noise levels will make sense for a lot of people who have a system running in their living room or bedroom. It is unlikely you will hear this unit over even two high grade system chassis fans.
The only downside is that these supplies are expensive, but they are flagship units designed to deliver the finest quality power possible. If they are too rich for your blood then Seasonic also have plans to release less expensive Platinum and Gold PRIME supplies later this year at the end of Q3 and in Q4. Read the reviews first on KitGuru.
Discuss on our Facebook page, over HERE.

The Seasonic Prime 650W Titanium power supply is available from Overclockers UK for £169.95 inc vat HERE.
Pros:
exceptionally high build quality.
large fan is quiet.
technically as good as we have seen.
10 year warranty.
high efficiency levels.
almost delivered 850 watts!
Cons:
Kitguru says: The Seasonic Prime 650W Titanium power supply is another incredibly high grade unit that will suit the audience who want to ensure they are feeding the best possible power to all their expensive components.