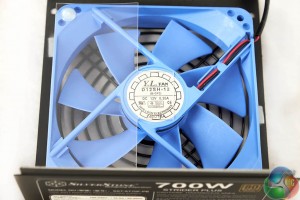 The Silverstone Strider Plus 700W is using a 120mm 7 blade Yate Loon fan (D12SH-12). The speed is rated at a maximum of 2,200 rpm with an airflow of 88cfm and a maximum noise rating of 40dBa. This is a standard quality ball bearing fan.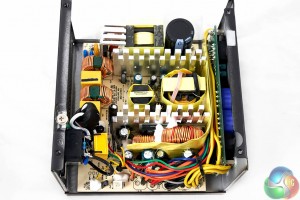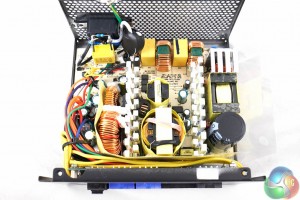 This is an Enhance design and overall quality seems quite good. Soldering quality is short of the best from the likes of Seasonic, but Enhance tend to make pretty good budget grade power supplies … based on previous tests anyway.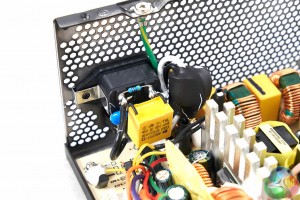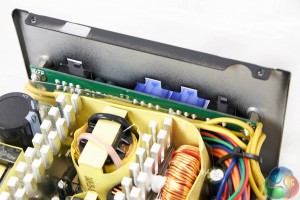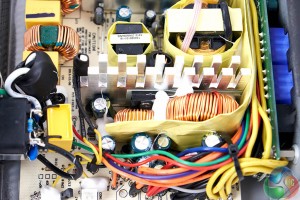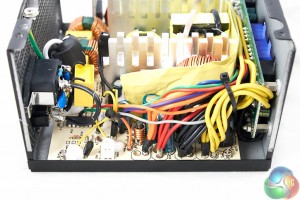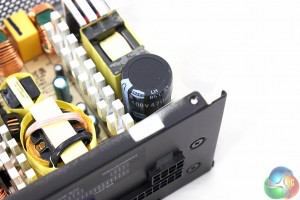 We can tell this is a budget oriented power supply by some of the design considerations. It is slightly disappointing to see a Chinese TEAPO 85c capacitor used in the primary stage (rated 400V 470uF). A lot of secondary capacitors are also 85c Chinese branded which always raises a little flag for me concerning long term durability.
The unit does offer Over Current, Over Power, Over Voltage and Over Temperature Protection.