Silverstone have earned a positive reputation over the years, crafting some of the finest computer cases for the enthusiast audience. They have also had great success with their range of power supplies, especially in the high end. Today we look at something more modest, designed for the mainstream audience – the Strider Plus 700 W, a 80 Plus Bronze certified modular power supply sporting a single +12V rail.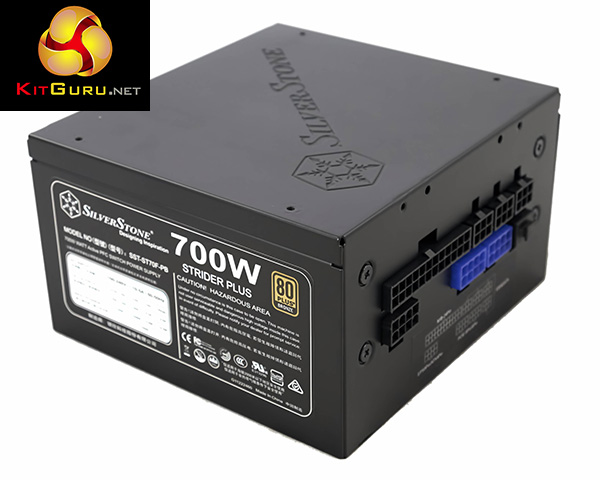 The SilverStone Strider power supply portfolio is certainly extensive, the company currently have a variety of models split into various categories, ranging in capacity from 500 watts to 1,500 watts. Regular readers may remember the £200 SilverStone 1500W model (Strider "80+ Silver" 1500W Power Supply) that Overclockers UK selected for their power sucking Infinity Vesuvius system which featured not one, but two AMD R9 295X2 graphics cards.
The Strider Plus 700W unit we are testing today is priced more conservatively – at £67.99 inc vat. The price point is certainly competitive, but there is no shortage of competition between £65 and £80 … if you spend time shopping around.
We haven't opened the Strider Plus 700w unit yet, but we would imagine that SilverStone may have had to cut some corners to achieve this price point, perhaps incorporating Chinese branded, or lower grade 85c rated capacitors. For now, a list of features from the company themselves.

Features
High efficiency with 80 PLUS Bronze certification.
24/7 continuous power output with 40 degrees operating temperature.
100% modular cables.
Class-leading single +12V rail.
Strict ±3% voltage regulation and low ripple & noise.
Silent running 120mm fan with 18dBA.
PCI-E 8pin and PCI-E 6pin connectors support.