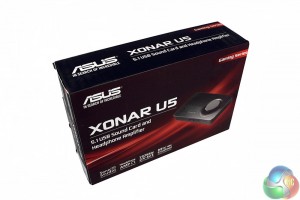 Despite its gamer focused marketing, the Xonar U5's box is professional looking – with no tacky CGI characters draped across the packaging. Instead, what we have is a single prominent image of the "card" itself on the front and informative graphics on the back to break down some of its most important features.
Flipping open the lid gives you a little more insight into the Xonar U5's software, highlighting some of its particular features.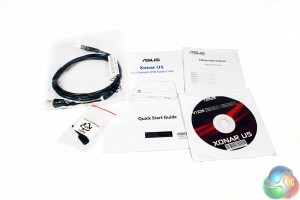 There are quite a lot of extras with this headphone amplifier, including a quick start guide, full-size manual, a safety manual, port plug, USB cable and driver CD.