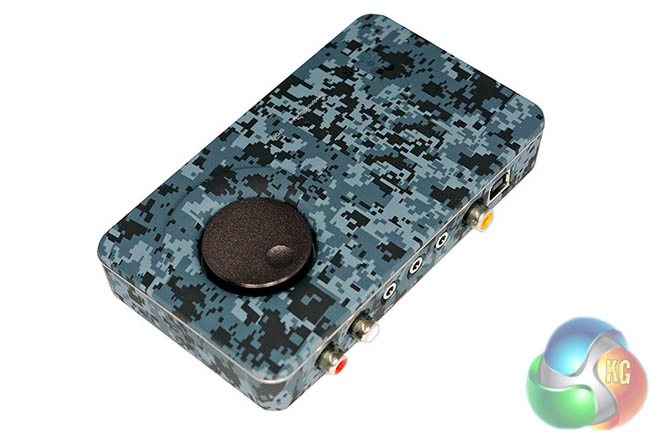 Last year ASUS enjoyed both public and critical success with their Xonar U7 USB sound card. For the enthusiast user demanding higher grade sound quality, adding an external DAC can be a good investment. Driving an expensive audiophile grade pair of headphones from the basic sound chip on a motherboard can also lead to less than optimal results. Asus have addressed this as the Xonar U7 incorporates a dedicated headphone amplifier. Priced at only £80, it won't break the bank either.
Today we are analysing the new Asus Xonar U7 Echelon Edition which is encased in a compact chassis. The main visual difference between the original Xonar U7 and the new Echelon Edition is the new 'digital camouflage pattern'.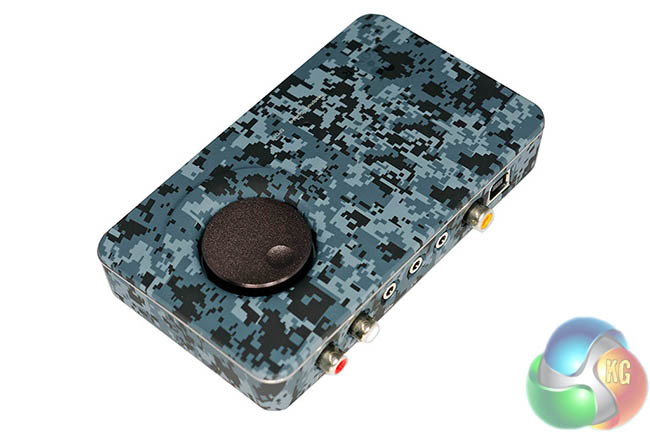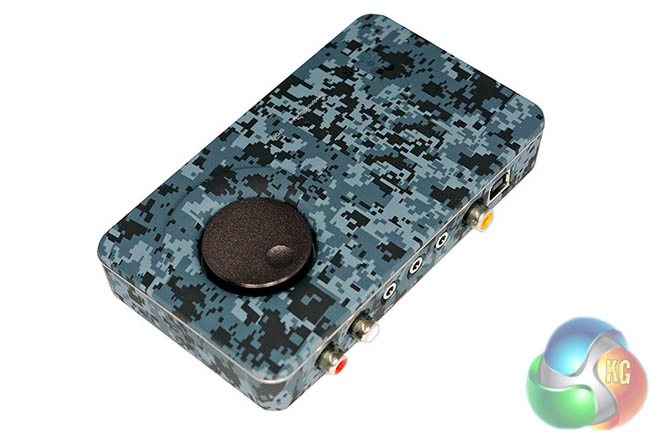 On a hardware level, the Echelon Edition hasn't changed. It is powered by the C-Media 6632A Sound Processor, offering a signal to noise ratio of 114dB with full support for 7.1 channel audio up to 24 bit/192 Khz. Asus have however replaced the Xonar AudioCenter with the new SonicStudio Pro suite. There are also a new series of audio enhancements available, including Perfect Voice Noise Reduction technology.
The new 'Sonic Radar' technology has been included, to give gamers an 'extra edge'. This is a unique Asus sound visualisation technology to enhance in game audio, specifically with first person shooters. Sonic Radar displays a radar style heads up display overlay to indicate audio directions. We will look at this in more detail later in the review.
Product overview:
See the precise locations of in-game sounds and enhance critical sounds to pinpoint the enemy instantly with Sonic Radar.
Gain complete control over loads of sound technologies with NEW Sonic Studio Pro technology.
Fast adjustments in the heat of gaming action with independent mic and audio volume controls.
True 7.1-channel HD (192kHz/24-bit) surround sound from a compact USB-powered device.
Hear the smallest sound details clearly thanks to the powerful integrated headphone amplifier.
Enjoy one-click surround-sound brilliance with Dolby® Home Theater V4.