Kroll Ontrack, a leading provider of data recovery services, revealed this week that while there are a lot of people who already take advantage of solid-state drives, many of them also have experienced failures of such drives and data loss. Apparently, the amount of people, who suffered an SSD malfunction is rather high.
In the U.K., 27 per cent of respondents of Kroll's survey had experienced a failure of their SSD and of these 56 per cent experienced data loss as a result. Only 26 per cent were able to recover their data following a failure. It should be noted that many people use older SSDs, which are reaching their end-of-life, therefore, it is not surprising that many of those SSDs are failing. Unfortunately, it is pretty hard to recover data from solid-state drives.
"In the case of SSD technology, data resides in a more scattered format on the drive as compared to traditional hard drive media where data is stored more linearly, adding complexity to SSD data recovery scenarios," said Paul Le Messurier, programme and operations manager at Kroll Ontrack. "Further, although consolidation in the SSD industry is occurring, data layout and organisation on SSD mediums are still not standardised, driving the need for custom recovery solutions based on the specific manufacturer and model of the device.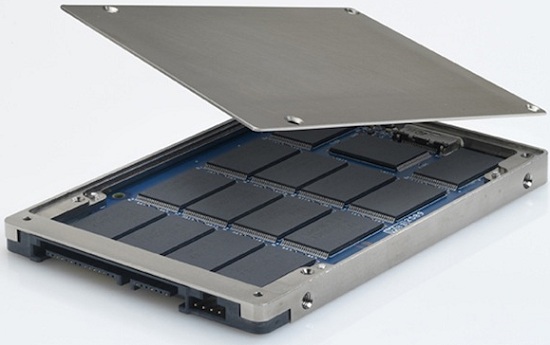 Of about two thousand survey respondents, over 75 per cent use SSD technology in laptop and/or mobile devices, 60 per cent in desktop computers and about 20 per cent in server environments. The survey unsurprisingly found that the majority of SSD owners praise performance of solid-state drives and only 10 per cent note reliability and energy-efficiently.
While it is clear that SSDs cannot be damaged as easily as traditional hard disk drives, they can failure because of other reasons, including imperfections of controllers and NAND flash management as well as malfunction of memory itself.
"SSD technology provides exceptional speed and performance benefits when managing and working within large data environments, and organisations are taking advantage," said said Mr. Le Messurier. "Despite the many benefits of SSD technology – including reliability – data loss continues to impact SSD devices, just like any other storage device."
Discuss on our Facebook page, HERE.
KitGuru Says: While it is obvious that SSDs are not perfectly reliable, it is surprising how unreliable older SSDs can be.