Intel Corp. produces very advanced solid-state drives for various applications, but its market share is below 10 per cent. A media report claims that Intel plans to significantly boost shipments of its SSDs in the future and will significantly increase market share next year.
According to TrendFocus, Samsung Electronics controlled 44.7 per cent of the SSD market in Q1 2015. SanDisk controlled 11.1 per cent of the market, whereas Micron's share was 9.7 per cent. Intel was the No. 4 maker of SSDs with 8.9 per cent of the market. While Intel is one of the world's largest suppliers of solid-state drives, it is not really satisfied with its positions and plans to increase its market share in the future, reports DigiTimes web-site.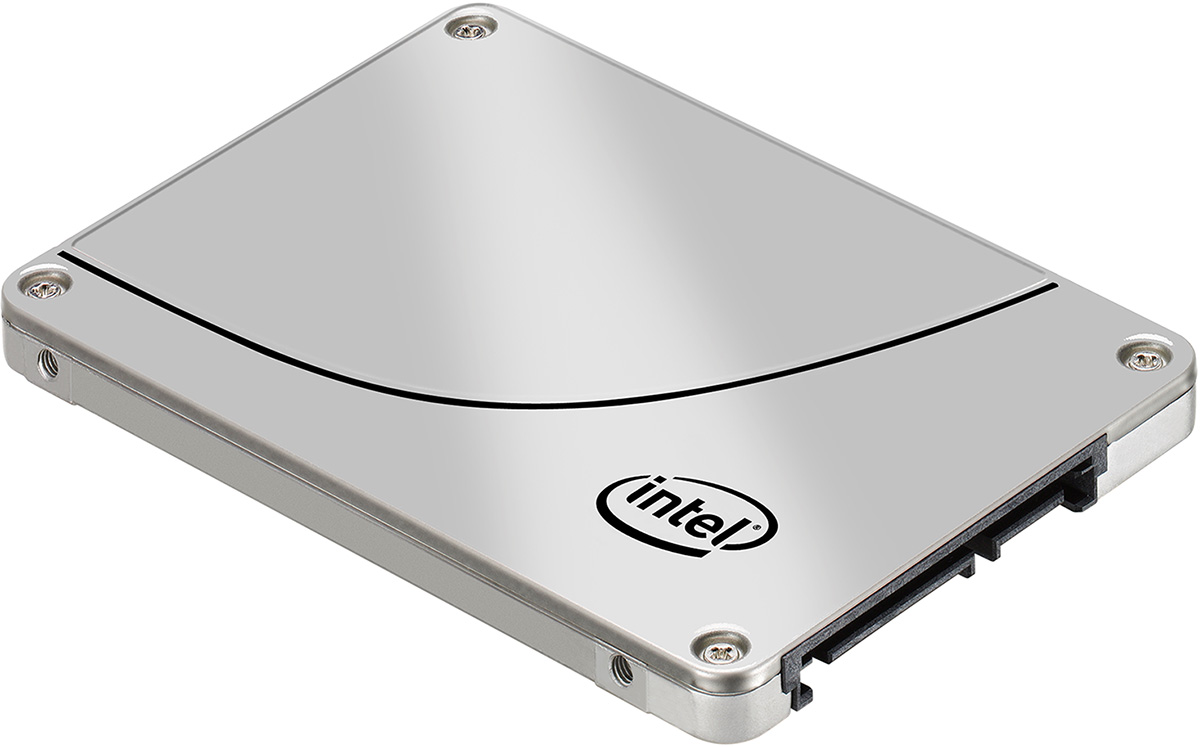 At present Intel is a leader in enterprise-class SSDs, but the company wants to increase shipments of all drives, including those for consumer-class PCs. DigiTimes reports that Intel is offering price cuts on its existing products in order to narrow its gap with the largest vendor, Samsung Electronics.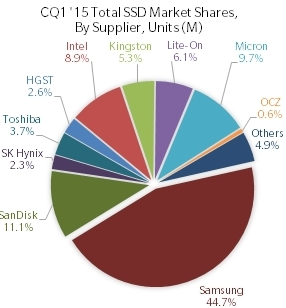 In a bid to increase shipments of its SSDs, Intel will have to boost sales of consumer-class solid-state drives, which means that its profit margins will decline a bit. Since demand for PCs is stagnating, Intel is interested in boosting shipments of SSDs in order to increase its revenues in the coming quarters. It is reported that Intel wants to increase shipments of SSDs to Samsung's levels.
Intel did not comment on the news-story.
Discuss on our Facebook page, HERE.
KitGuru Says: Samsung is not only the largest maker of SSDs, but is also the largest maker of NAND flash memory. Intel will need to significantly increase production of flash memory to dramatically boost shipments of SSDs, something that is not really easy to do.