Shipments of solid-state drives increased in the first quarter compared to the fourth quarter of the year, according to analysts from TrendFocus. Samsung Electronics remained the world's largest supplier of SSDs, followed by Micron Technology and SanDisk.
In the first quarter of 2015 sales of solid-state drives for client PCs grew by 3.5 per cent quarter-over-quarter. Shipments of SSDs in drive form-factor decreased by 5.1 per cent sequentially, but shipments of solid-state drives in module form-factor increased by 22.4 per cent QoQ due to demand for affordable laptops.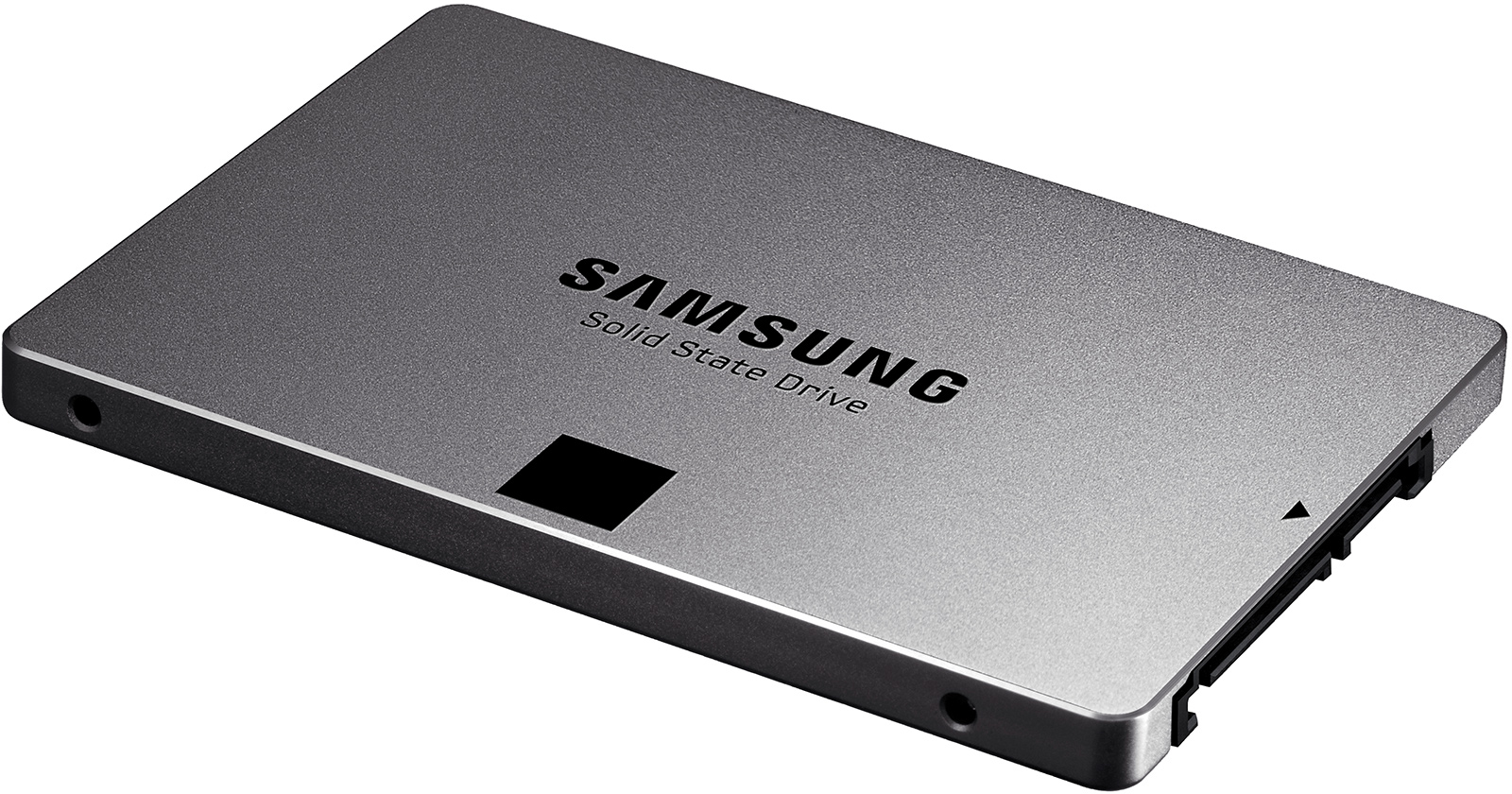 By contrast, sales of enterprise-class solid-state drives declined by 14.2 per cent sequentially because hyperscale customers acquired too many SSDS with Serial ATA interface in Q4 2014, which caused inventory carryover into the first quarter of 2015.
"We are starting to see some seasonality trends for enterprise SSDs as we have seen with enterprise HDDs in certain segments over the past couple of years," said Mark Geenen, President of TrendFocus. "Datacenter build-outs are following a certain pattern as it relates to their storage requirements, whether it is for HDDs or SSDs."
According to the analysts, SSDs with Serial ATA SCSI (SAS) interface continue to show good growth, with various storage networking companies staying with SAS SSDs for their storage deployments.
TrendFocus found that shipments of SSDs with PCI Express interface are also strong, but such drives yet have to find their place in the various market segments. Keeping in mind that many things about PCIe SSDs are still not standardizes, such drives are usually used in various niche segments, which are still pretty big.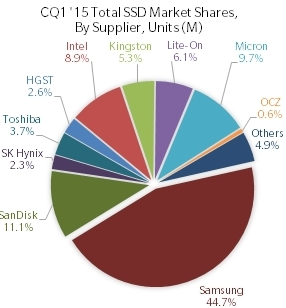 Samsung remains the leading supplier of SSDs thanks to the fact that the company offers a broad lineup of solid-state drives for different applications. The manufacturer is also the world's largest maker of NAND flash memory, hence, it is not surprising that it can develop a various drives and maintain affordable prices.
SanDisk and Micron are also major makers of NAND flash memory, but they are considerably behind Samsung Electronics when it comes to shipments of solid-state drives.
In general, about 75 per cent of the world's SSD market are controlled by four companies, which is a clear indicator that there is a consolidation incoming.
Discuss on our Facebook page, HERE.
KitGuru Says: It is noteworthy that traditional makers of HDDs – Seagate and Western Digital – are still absent even from the top 10 of SSD makers. While HGST, a WD subsidiary, controls 2.6 per cent of the market, the company is focused solely on special-purpose enterprise-class drives.