Aorus, a division of Gigabyte Technology that specializes on gaming laptops, on Tuesday began to sell its Aorus X5 notebooks introduced earlier this year. The company had to slightly change configuration of the mobile PCs, but the laptop is still among the highest-performing slim notebooks on the planet.
The Aorus X5 notebook is based on the Intel Core i7-5700HQ "Broadwell" processor as well as two Nvidia GeForce GTX 965M graphics adapters in SLI mode. The system is equipped with 16GB DDR3 memory, 256GB or 512GB solid-state drive, 1TB hard disk drive, Killer Networking LAN chip with 802.11ac WiFi support and so on. The mobile PC can be further upgraded to support up to 32GB of memory, up to three M.2 solid-state drives and maybe even faster graphics processors.
The new laptops from Aorus are equipped with 15.6″ IPS display panels with 2880*1620 resolution and rather high luminance of 350 cd/m². The notebooks feature Nvidia's G-Sync direct that dynamically synchronizes refresh rate of a display to the framerate of the outputting graphics processing unit. Earlier this year Aorus planned to use a 4K IGZO panel from Sharp.
The Aorus X5 gaming notebooks boast with extreme performance that is comparable to that of modern desktops. However, it is not very thick (22.9mm) or heavy (2.5 kilograms). In fact, its weight and dimensions are similar to those of non-gaming laptops released several years ago. In a bid to ensure maximum stability, the X5 employs an advanced cooling system with eight thermal pipes, four vents and two fans. Thermal parts have been placed at the rear in a bid to ensure maximum coolness for wrists. The Aorus laptops also feature advanced LED-backlit keyboard with programmable buttons and macros.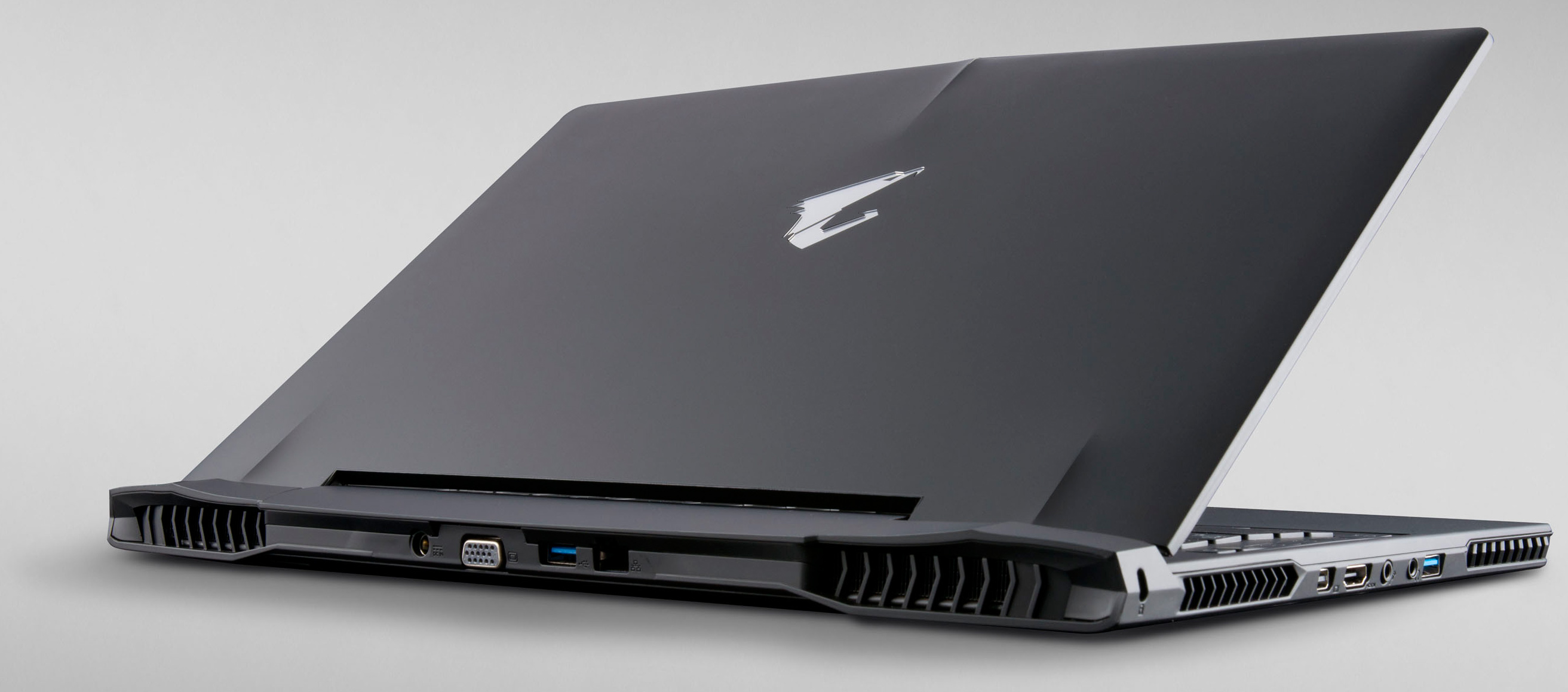 Aorus will start to sell its X5 laptops in the U.K. shortly at Overclockers UK. Two configurations will be available:
Aorus X5/15.6″ WQHD+ 2880×1620/Intel Core i7-5700HQ/Nvidia GeForce GTX 965M SLI GDDR5 8GB/DRAM 16GB/ SSD 512GB/HDD 1TB/ G-Sync – £1,899 including VAT;
Aorus X5/15.6″ WQHD+ 2880×1620/Intel Core i7-5700HQ/ GeForce GTX 965M SLI GDDR5 8GB/DRAM 16GB/ SSD 256GB/HDD 1TB/G-Sync – £1,799 including VAT.
Discuss on our Facebook page, HERE.
KitGuru Says: Although it is a little bit sad that Aorus decided not to use 4K ultra HD display on its X5 laptops, the 2880*1620 resolution seems to be more optimal for a 15.6" display. Moreover, lower resolution also means higher performance in games. All-in-all, both Aorus X5 models seem to be decent gaming machines.