Samsung Electronics on Tuesday unveiled its new flagship solid-state drive for high-performance desktops that is based on the company's 3D V-NAND memory. The manufacturer claims that the new 850 Pro-series SSDs offer the highest level of performance among solid-state drives that use the SATA III (6Gb/s) interface.
The Samsung 850 Pro will be available in 128GB, 256GB, 512GB and 1TB storage capacities. Sequential read performance of the 850 Pro reaches up to 550MB/s, while write performance can be up to 520MB/s. Random read performance of the new SSDs is up to 100000 input/output operations-per-second (IOPS), with write speeds of up to 90000 IOPS. Traditionally, Samsung's SSDs featuring 3D V-NAND flash memory are powered by the company's proprietary SSD controllers. The drives feature Dynamic Thermal Guard technology, which maintains ambient temperature while operating and prevents potential data loss from overheating.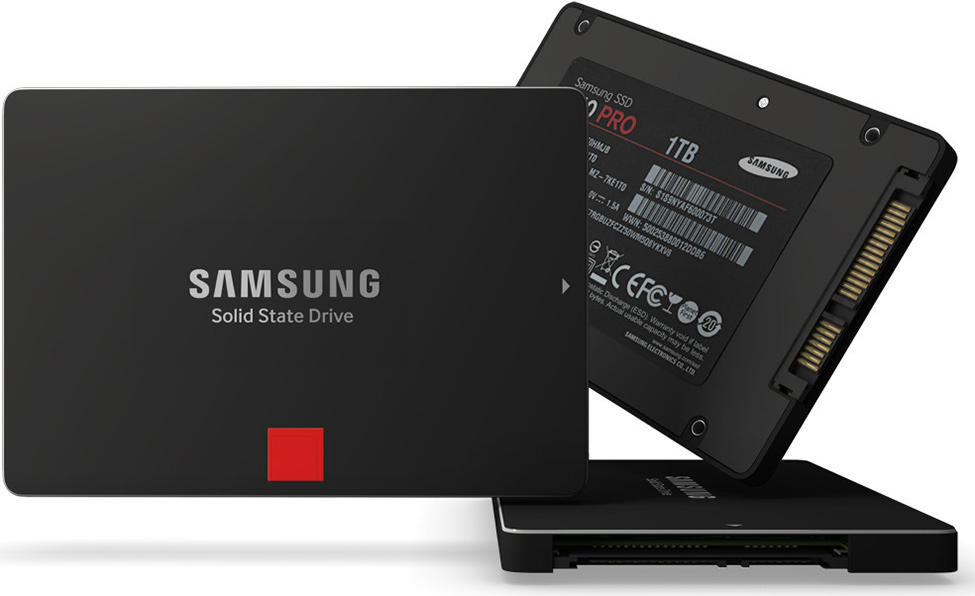 The vertical layers connected using the through-silicon-vias (TSVs) of the 3D V-NAND allow larger areal bit densities without requiring smaller individual cells (hence, no need for ultra-thin manufacturing technology), which generally means higher reliability and performance. Samsung claims that its V-NAND exhibits at least two times the reliability (endurance) and writes data (tPROG, program time) at least twice as fast as multi-level-cell (MLC) type planar NAND flash memory. Samsung did not reveal whether the 850 Pro SSDs are based on the first-gen or second-gen 3D V-NAND. It is more likely that the new SSDs are powered by the 32-layer second-generation V-NAND flash memory. Samsung uses its 42nm process technology for production of the 2nd-gen V-NAND.
"With the new 850 PRO V-NAND SSD, Samsung is introducing the next major evolution of SSD technology, taking the lead in delivering high-density SSDs with outstanding endurance, performance and energy efficiency," said Unsoo Kim, senior vice president of branded product marketing team at Samsung Electronics. "We are fully committed to establishing an innovative computing environment by providing customers with leading-edge V-NAND SSDs with unrivaled performance."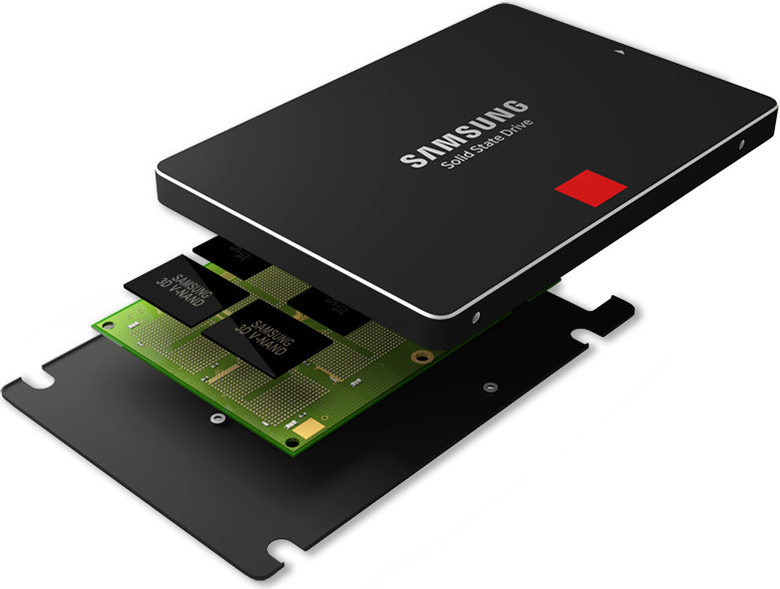 Samsung 850 Pro SSDs will be available globally across 53 markets from this month.
Discuss on our Facebook page, HERE.
KitGuru Says: Samsung is again ahead of its rivals with adoption of the 3D V-NAND technology. The new flagship SSDs will not only offer very high performance and reliability, but will also not cost a lot compared to many other high-end solid-state drives.