Zotac, a leading maker of graphics cards that belongs to PCPartner, has been gradually expanding its business for several years now. In addition to Nvidia GeForce-based graphics adapters, the company also offers mainboards, tablets as well as small form-factor PCs. This week the company quietly started to sell solid-state drives under its own brand.
Initially, Zotac will offer only one model with 120GB capacity. The Zotac Speed 120 solid-state drive comes in 2.5"/7mm form-factor, uses Serial ATA-6Gb/s interface and features 32MB DRAM cache. The manufacturer declares maximum sequential read speed of 521MB/s as well as maximum sequential write speed of up to 170MB/s, which means that the drive is fairly slow, on par with entry-level SSDs from other makers.
Zotac does not reveal what kind of NAND flash memory it uses as well as what controller powers its solid-state drive. However, it is logical to expect the company to utilize multi-level cell (MLC) NAND flash memory as well as a popular controller.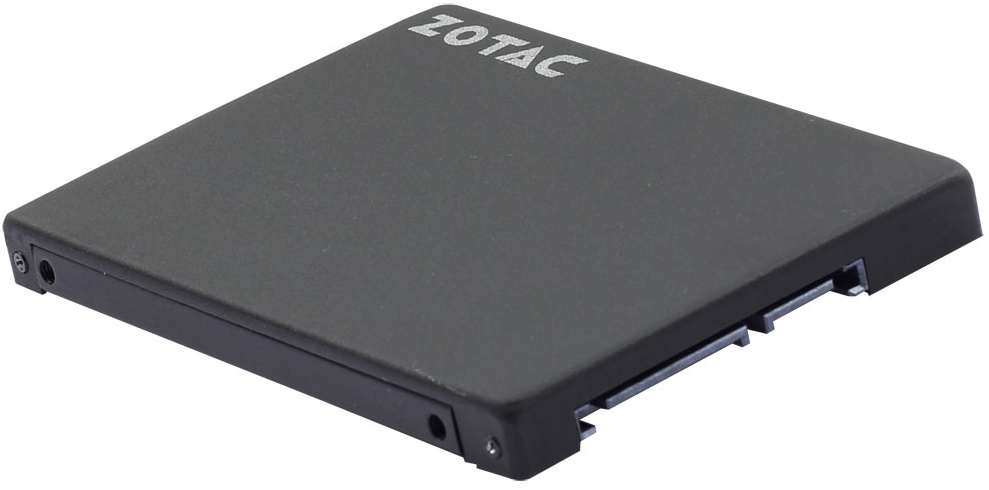 Solid-state drives do not require leading-edge manufacturing facilities as well as research and development efforts. However, to create a competitive SSD business, Zotac will have to learn how to design advanced firmware and to ensure stable supply of NAND flash memory.
At present Zotac's solid-state drives are only available in China. Eventually, the company may expand distribution of its SSDs to other countries.
Discuss on our Facebook page, HERE.
KitGuru Says: So far Zotac has been successful with all of its expansion efforts. However, the market of SSDs is rapidly consolidating, so unless Zotac offers something unique, its drives will hardly become popular among end-users.