Kerbal Space Program is a game that has proved decriers of Early Access wrong, by steadily updating its space building management, flight sim, into the finished product it is today. But of course, being only available on PC, it's audience isn't as wide as it perhaps could be. Which is why it's exciting for console owners that Sony has now announced that a version of the game will be ported over to the PS4, letting those with a controller in their hand, see if they're any better at controlling a spiralling rocket pod than the keyboard warriors.
The blog post that breaks the news is full of lyrical waxing about the seriousness of space travel, mixed with the inherent silliness of the Kerbals and how that came together to make an experience that was difficult, but not punishing. While that is quite dependant on how liberal you are with the quick-load function, KSP does offer a pretty good learning tool for those willing to do a bit of research and experimentation.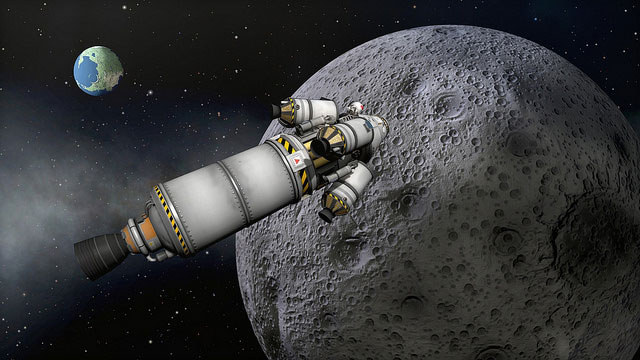 The only downside to this announcement however is that there were almost no details released along with it. When is the game coming out? How much will it cost? Will several of the most useful mods be included? Will the control scheme be different for having a controller handle it?
These are all questions we'll need to wait to find out the answer to, but we do at least know that KSP is coming to the PS4.
Discuss on our Facebook page, HERE.
KitGuru Says: If any PS4 gamers are interested by this, I would recommend the PC version if you can play it there, as the mods really do make quite a difference to this game.