We run a lot of competitions on our Facebook page and some of these are 'review competitions'. The idea is simple – we give the winner a product, and they review it for our readers. Reader Glyn Horton recently won an OCZ Vector 180 480GB SSD in one such competition and has taken the time to write up a full review. Let us see what Glyn has to say about the OCZ Vector 180, this is published verbatim (- Carl Muller, Facebook and Social Media Coordinator).

Let me start by introducing myself and my history with SSDs so that you know where I am coming from and what I am using as a baseline for comparison when doing this review. I'm Glyn and I have my own YouTube channel. I have been a gamer for almost 25 years now, mainly on console but branching out into PC in the last few years.
The end of last year I decided it was time to invest in an SSD after having a HDD for so long and seeing it struggle on a daily basis in its attempts to try and play all of the games I was throwing at it. By the end, it was beginning to feel like I was attempting to play games on nothing more than a lemon, even my phone was loading games up quicker than my HDD.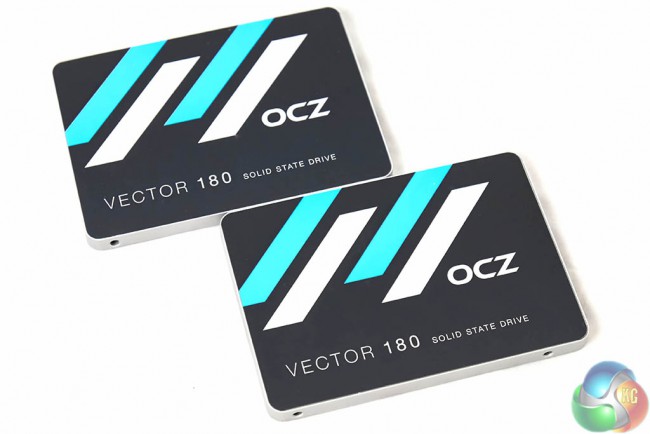 I decided enough was enough, did a little bit of research and dropped about £85 on a SSD on Black Friday last year. I decided to put my money into a Crucial MX100 256Gb and so I waited patiently knowing I was going to be the envy of all the cool kids on the block, even bought the case and screws from a local retailer and managed to eventually get it all screwed in (my DIY skills are so good that they rival a 3 year olds) in preparation for what seemed to be the saviour of my loading and storage problems.
The day came when I received my shiny new solid state drive, so I hastily unplugged my HDD and decided to start completely afresh on my new SSD, installed Windows, began installing all my programs after being amazed at the speed of the boot now Windows was on there and thought to myself that now, I may actually be able to play games the same day I began loading them. My haste got the better of me though and one slightly less savoury website (nothing naughty like that but instead full of nasty malware, spyware and all other baddies!), several minutes and a dodgy copy of Firefox later, I had managed to completely destroy my own dreams of owning an SSD in less than half an hour after completely filling this beautiful, shiny little piece of glory with lots of unforgiving and not overly friendly malware.
Two weeks and another £85 later though, I decided to have another go at the ownership of having a SSD and this time round, with the help of a little bit of cloning and a more speed, less haste approach, I can say I am still using this one whilst my original one looks on from a nearby shelf beside my PC, with the feelings of an unloved, dirty and abused toy in its eyes.
Enough of my past events and my previously ill thought out actions installing SSDs though, I thought it best to let you know of what I am currently using so that I do have something to compare the OCZ SSD to. Now, I am not going to go into anything too technical, I will have some statistics on what the SSD is offering but only the information I think that is useful for people on a consumer level as I know that that is what I would want to know personally from a review of an SSD. Hopefully by the end of this review, I will have answered a few of your questions such as "Is this SSD any good?", "Is this SSD worth the price tag it's asking?", "Are these SSDs reliable and stable, especially given past history of the company?", "Do I prefer savoury or sweet pies?"(I kid about this one, everyone knows savoury is best!) and "Is this SSD right for me?".
Well, without further a due, let us begin by looking at what the SSD is, who it is actually coming from and a few other details that I can drag from the depths of the internet black hole.