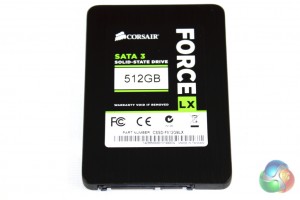 Corsair have chosen to finish the Force LX in black brushed aluminum. This gives it a premium look and feel, and should provide a decent level of protection for the components within.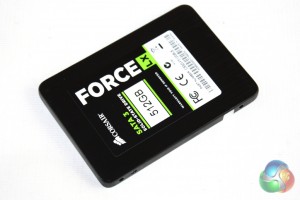 The label on the front of the drive is a similar design to other Corsair drives we have seen in the past, although it uses a black and green colour scheme.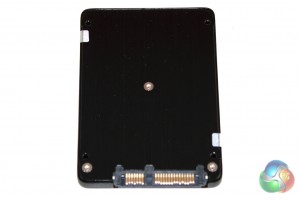 The Force LX occupies the same form factor as a 2.5" hard drive and measures 7mm tall, meaning it should be compatible with most laptops.  We gain access to the internal components of the drive by removing two screws on either side of the casing. Two of these are covered with tamper-proof seals, meaning you will void your warranty if they are damaged.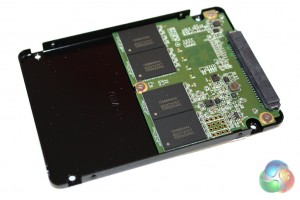 The PCB inside the drive is surprisingly small, only occupying around half of the space within. This is secured to the drive casing with three screws.
We can see that there are four 64 GB memory chips on either side of the PCB which are IMFT (Intel) 60074157 20nm MLC NAND. We find the SMI SM2246EN controller and 256 MB (DDR3) Nanya NT5CC256M16CP-D1 cache chip on the underside of the PCB.