Samsung has announced its new 960 Pro and 960 Evo NVMe SSDs, which offer high-end performance in small packages at capacities up to 2TB. As well as faster game load times, Samsung markets these drives as the perfect solution for those rendering 4K video, data analytics and simply transferring large files and folders around.
Samsung has been at the forefront of solid state drive development for some time and has captured a large segment of the market in the process. It's said to have taken over nearly half of the aftermarket SSD market, supplying close to 20 million drives in that respect in 2016 so far.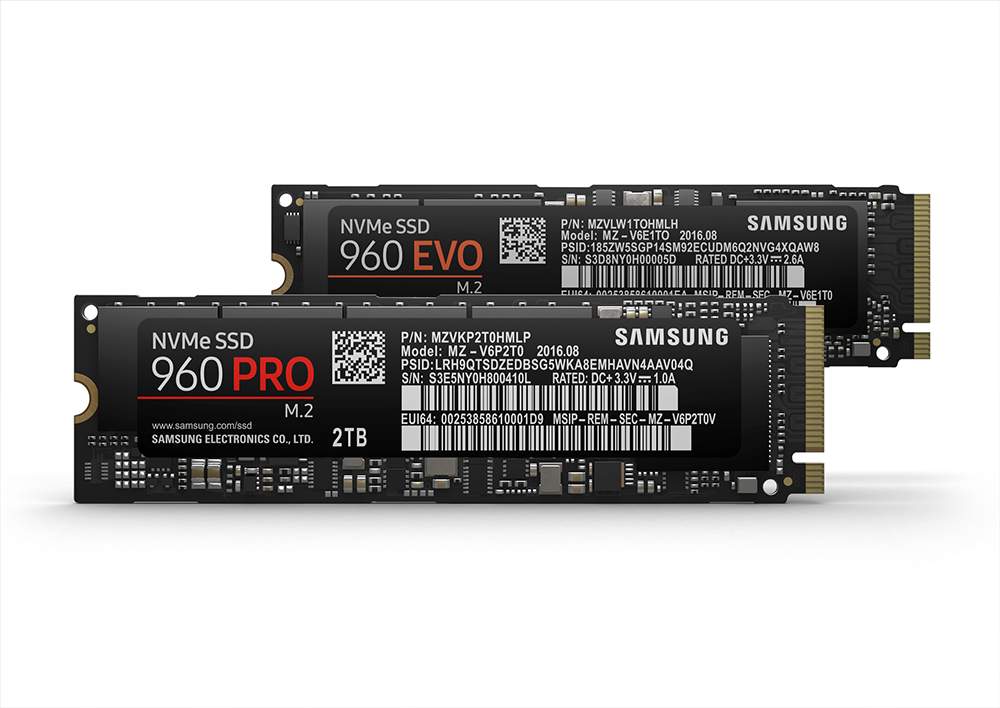 That seems likely to continue upwards when these new drives are available in October, as they bring quite the feature set. The 960 Evo is availabile in 250GB, 500GB and 1TB capacities, offers sequential read/write speeds of 3,200 MBps/1,900 MBps respectively and a warranty that covers you for three years up to 400 terabyte writes, whichever comes first.
NB. It's worth noting however that write speeds are actually 300MBps (250GB version), 600MBps (500GB), 1200MBps (1TB). The enhanced 1,900MBps figure is only applicable when using the Intelligent TurboWrite buffer.
The 960 Pro offers even greater performance, managing to hit 3,500 MBps and 2,100 MBps respectively. Its warranty is even longer lasting too, giving you five years or up to 1.2 petabytes of writes for the two terabyte capacity.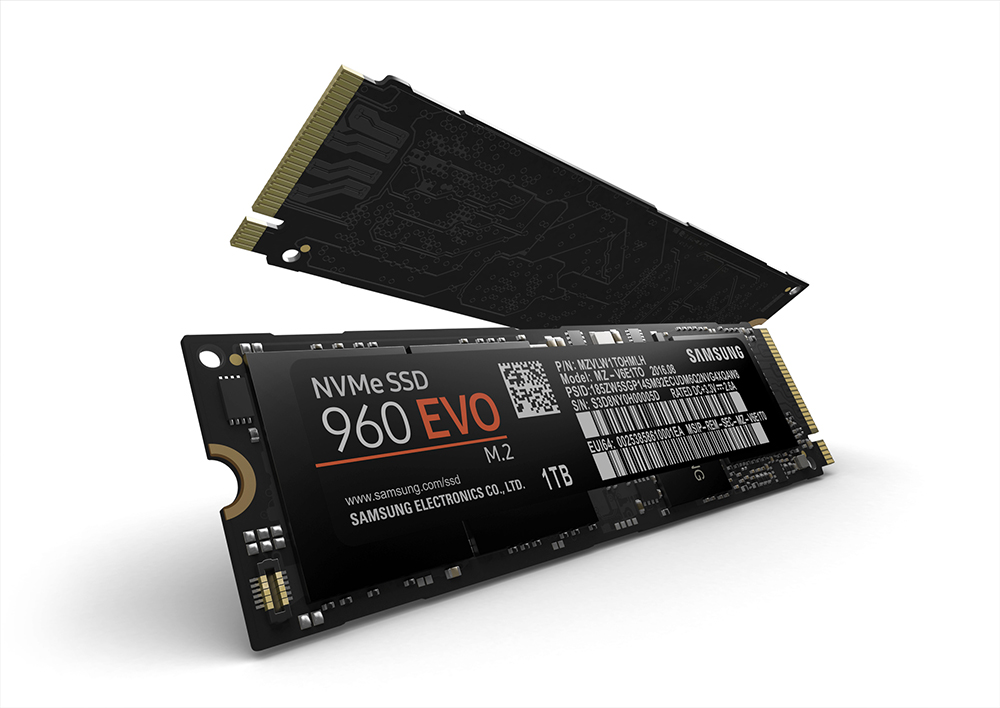 Both drives are built on the PCIe Gen 3.0 x4 interface and support Samsung's dynamic thermal control system to make sure that the drives don't overheat from an extended period of heavy activity.
The continued growth in SSD uptake is largely to do with its ever falling price. Just a few years ago they were around the $1.20 per gigabyte, but today that's closer to $0.36, or around £0.28 per gigabyte.
We don't have an exact day on when these drives will be available just yet, but we can confirm that they will arrive in October.
Discuss on our Facebook page, HERE.
KitGuru Says: There are still some people who aren't convinced about the raw power behind the NVMe SSDs. Those of you who have made the switch, did you think it was worth the upgrade?