In recent years, the prices of SSDs have come down significantly and we are now at a point where companies can launch affordable SSDs with speeds that will dwarf a traditional hard drive. This week, Crucial unveiled its new BX200 drives, bringing solid performance at a price point that should be attractive enough to anyone who has yet to pick one up for general use.
The BX200 SSD is designed to be an entry level option, with read speeds of 540 Mb/s and write speeds of 490 Mb/s, which should provide a noticeable boost from a traditional HDD.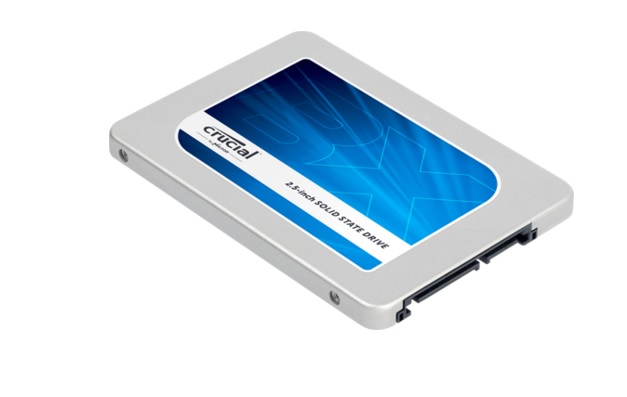 Crucial is also pushing energy efficiency with these drives too, something that plenty of companies have been focussing on recently. According to the company's own tests, the BX200 can be up to 40 times more energy efficient than a typical hard drive, though you may want to take that with a pinch of salt, since specific models were not mentioned.
For random read IOPS we get a rating of 66,000 while for random write IOPS users can expect 78,000. The Crucial BX200 comes in three capacities, 240GB, 480GB and 960GB, with prices starting at $80 in the US and going up to $300 for the 1TB drive. In the UK the 240GB model goes for £67, the 480GB goes for £117 and the 1TB model goes for £236.
KitGuru Says: Plenty of manufacturers have been focussing on making more affordable SSDs in recent times, so if you have yet to pick one up as a boot drive or for a laptop, then there hasn't really been a better time. Have any of you waited this long to pick up an SSD? I know some people are waiting for higher capacities to get cheaper but I must admit, even picking up a cheap 240GB model for a boot drive can do wonders for your system.