This week, UK-based Integral Memory and Korean Flash storage provider, Novachips, announced their new breakthrough SSD, which make use of an all-new, unique memory controller architecture to deliver a huge leap in capacity as well as performance in an effort to meet the growing enterprise demand for 'scale-up' expansion to save on floor space and power usage.
The collaboratively made SVR-PRO SATA III SSD is available in sizes up to 8TB. At its core, this drive makes use of a new daisy-ring architecture that pushed past the capacity restrictions of conventional parallel configurations. This is achieved by connecting each HyperLink NAND Flash directly to the next device in the loop, making each unit of flash capable of driving a single load and paving the way for more devices per channel.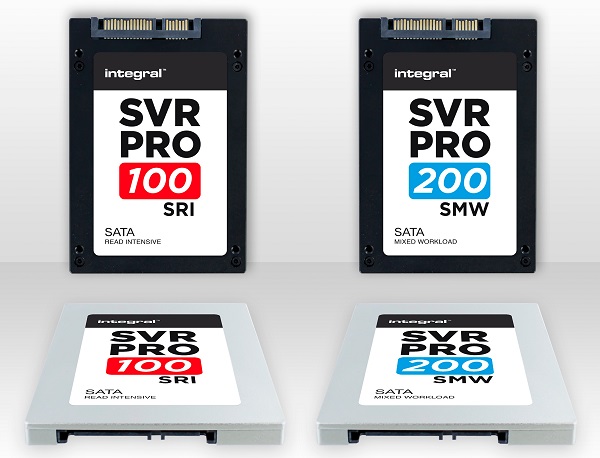 Samik Halai, Integral Memory's Senior Product Manager explained that this new technology makes 'scaling-up' data centres an "appealing alternative" compared to 'scaling-out' across expensive additional floor space, resulting in more racks, more drives and more power being used up.
There are two versions of this SSD hitting the enterprise market, the first is the 100-SRI, which is designed to deliver the performance required by some power hungry applications. The second SSD is the 200-SMW, which is designed for endurance, delivering 11,680 TBW.
KitGuru Says: While the likes of Samsung and Seagate are working on massive 15TB and 60TB SSDs, these come at great cost. An affordable 8TB solution with high performance and endurance capabilities could be very attractive to data centres looking to switch to a smaller drive array while keeping capacities high.