It looks like Intel wants to take on the flash memory market by spending over $3.5 billion converting one of its plants in China to create memory chips. The plan could take several years to carry out, the specific factory to be re-purposed will be the plant in Dalian, China, which opened back in 2010 and was kept two process generations behind the company's other factories.
At the moment, Intel has a joint venture deal with Micron to produce flash chips, which you will find on Intel's own series of solid state drives. This move should reduce Intel's dependence on Micron for memory chips, as it will be able to produce more of its own. This could end up having a significant impact on Micron in the long run.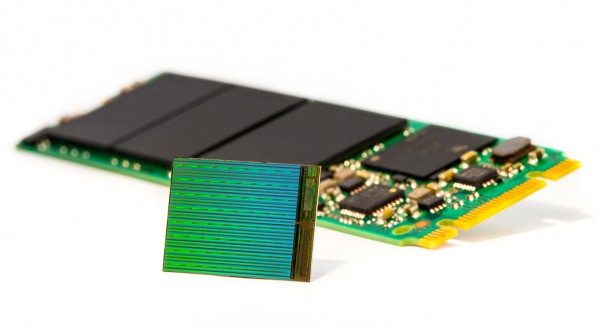 Intel's Dalian plant is expected to begin producing 3D NAND memory chips at some point during the second half of 2016, so these plans are still some ways off being put in to motion. According to the announcement, which was made by Senior Vice President and General Manager of non-volatile memory at Intel, Rob Crooke, Intel's total investment in its new plant could end up totalling as high as $5.5 billion over the next five years.
The plant will also be focussing on creating 3D XPoint chips, in addition to NAND, which will bring several improvements over current technology.
Discuss on our Facebook page, HERE.
KitGuru Says: This is a pretty big move from Intel and it could potentially end up affecting its working relationship with Micron. Do any of you currently use an Intel SSD?