Crucial's Momentum Cache technology is an intelligent software driver that dynamically leverages unused system memory to enhance burst performance and to overcome the fact that SSDs typically have better read performance that write. Momentum Cache will use up to 25% of available system memory, though no more than 4GB.
Whenever the OS needs to write data to the Crucial SSD, the data is actually written to the portion of the memory being used by the Momentum software instead, which is much quicker. Afterwards, the data is flushed to the SSD for permanent storage.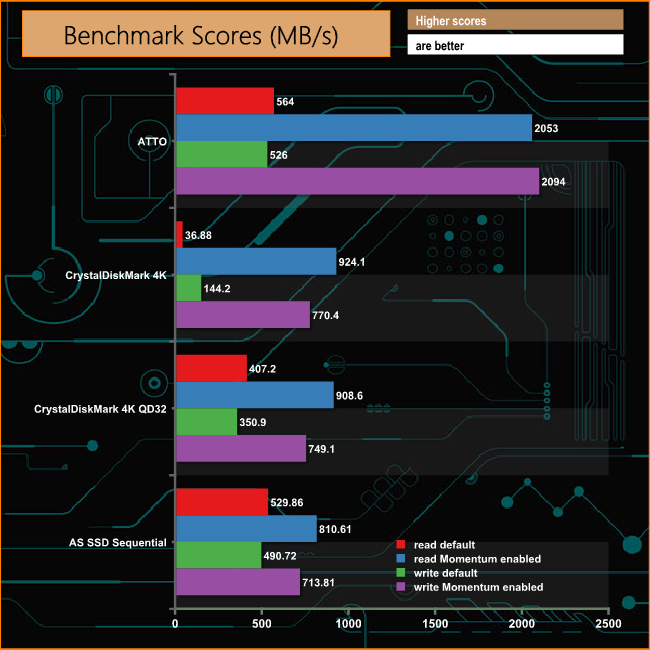 CrystalDiskMark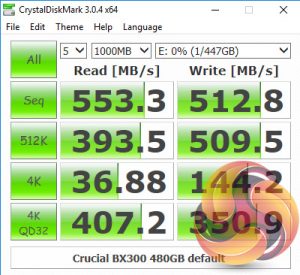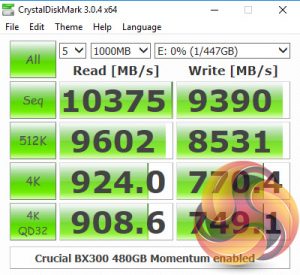 As you can see, turning on the Momentum Cache has a stunning effect on benchmark scores but not only writes, reads get a massive boost too, especially 4K reads.
ATTO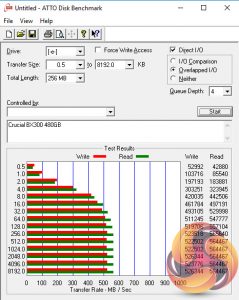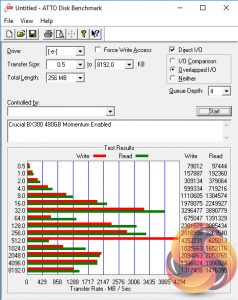 The Sequential read/write performance of the drive when the Momentum technology is applied is stunning with reads jumping from 564MB/s to 2053MB/s and writes rocketing from 526MB/s to 2094MB/s. However, as the ATTO results show, there is high degree of fluctuation in the drive's performance in the test with the technology enabled.
ASSD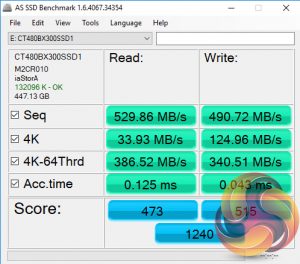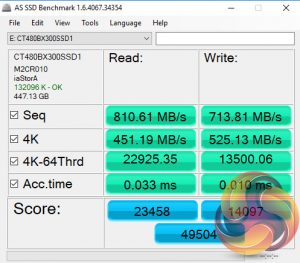 Again massive improvements in both read and write performance as well as a sizeable fall in access times.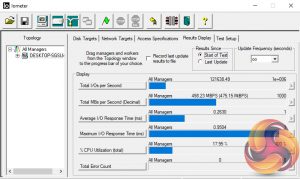 In our random 4K tests, the read performance of the drive was improved by switching on the cache technology but not in such an impressive way as the Sequential performance. In standard guise, the drive the produced a score of 99,438 IOPS which went up to 121,638 IOPS under Momentum Cache. But the write performance actually dropped quite dramatically from 85,628 IOPS to 55,118 IOPS.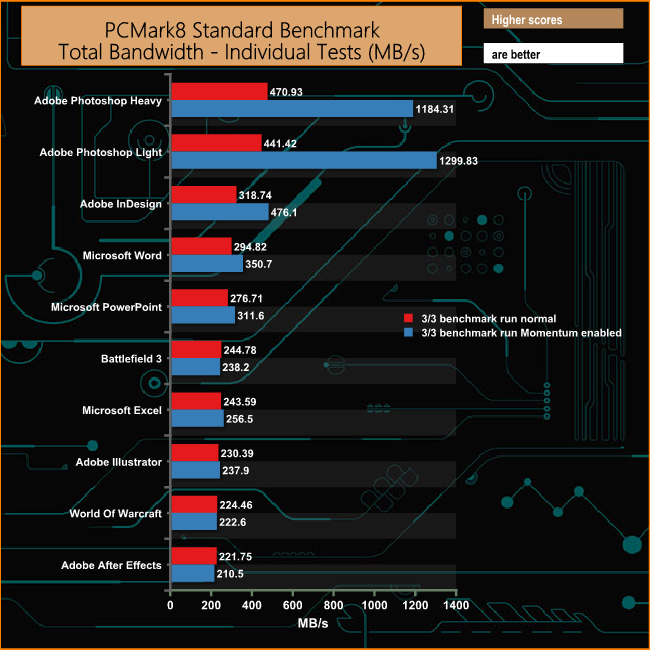 The only two tests in PCMark 8 that get a real boost from the technology are the two Adobe Photoshop ones where the bandwidth rockets from 441.42MB/s to 1,299.83MB/s in the Photoshop Light test and from 470.93MB/s up to 1,184.31MB/s for the Photoshop Heavy trace.
So the Momentum Cache gives benchmarks a real boost up to some impressive levels. But how about real life situations?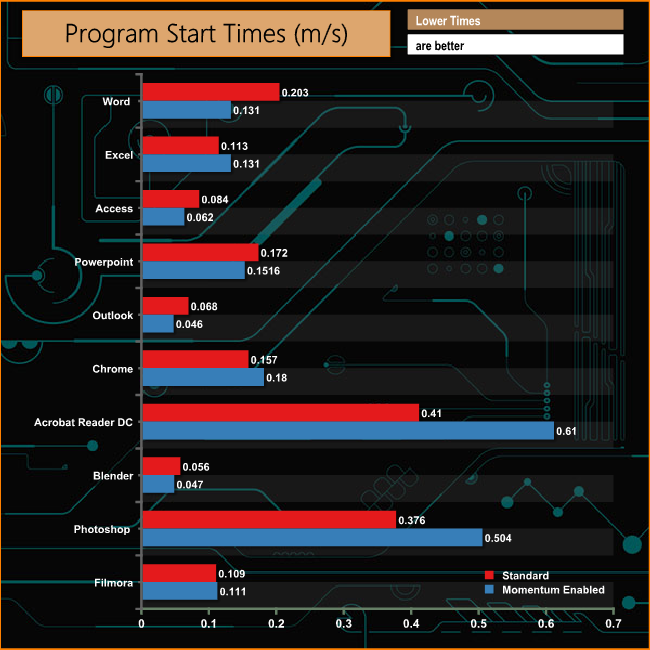 We used a variety of different applications and measured their load times to see if the Momentum Cache made any difference. The short answer is no. In fact, most were slower loading with the technology enabled, with the exception of Blender and the Microsoft Office applications apart from Excel.  But as we're talking milliseconds, you won't notice the difference.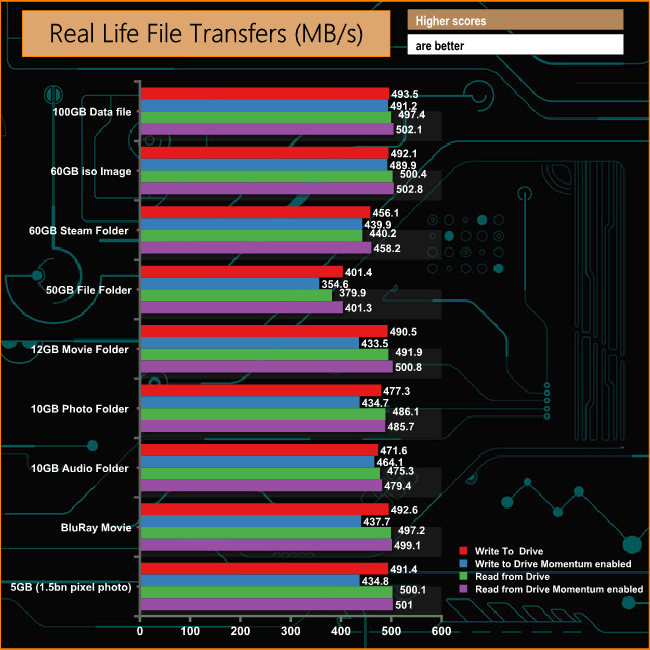 The other real life situation where the technology seemed to make a difference was in the real life file transfer test where the speed of the transfers from the drive got a tiny boost.
Be sure to check out our sponsors store EKWB here