PCMark 8's Consistency test provides a huge amount of performance data, so here we've looked a little closer at how the Crucial BX300 performs in each of the benchmarks test suites.
Adobe Creative Cloud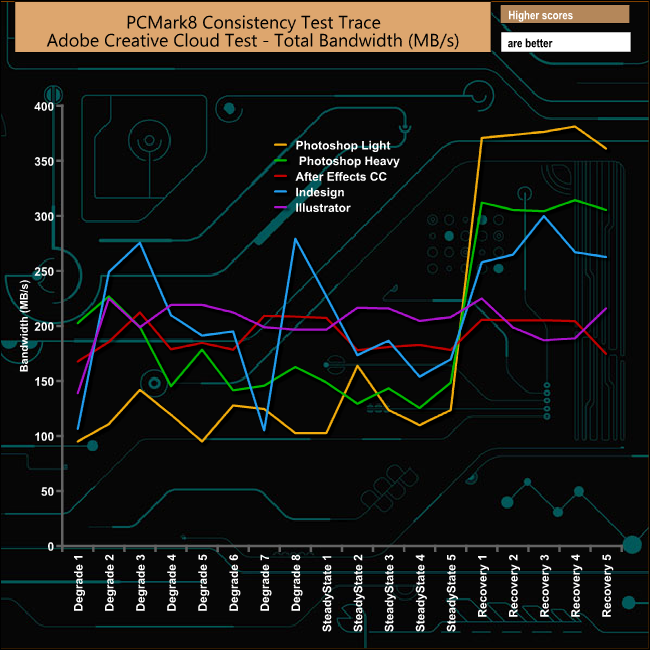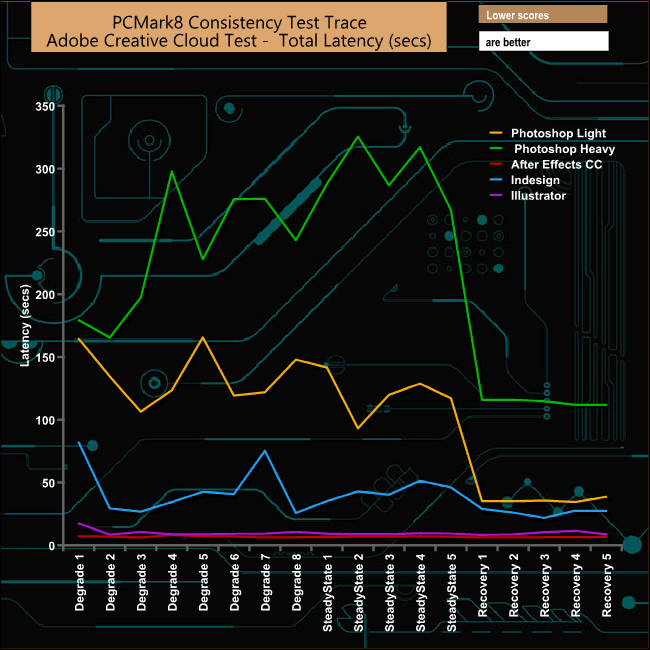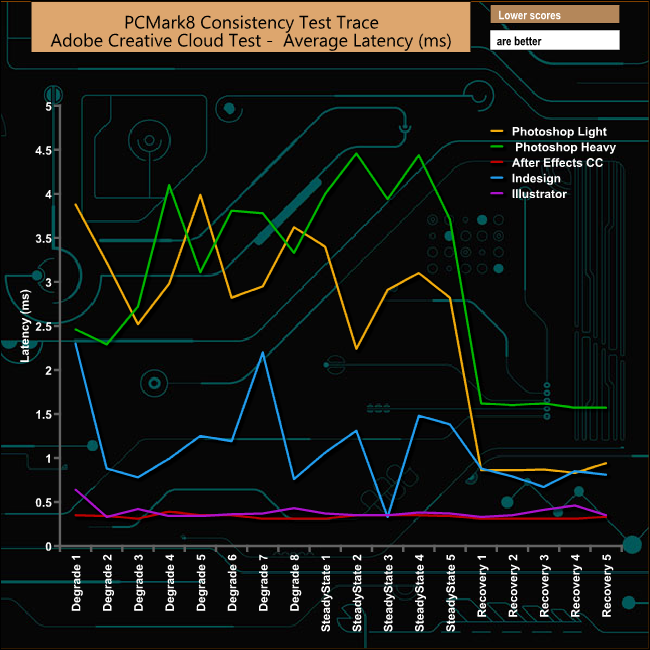 The drive's performance during the Adobe CC test phases is erratic to say the least. It suffers during the Photoshop Heavy tests dropping as low as 125.3MB/s at one point. But the drive bounces back during the Recovery phase with an average of 308.29 MB/s for the five runs.
Microsoft Office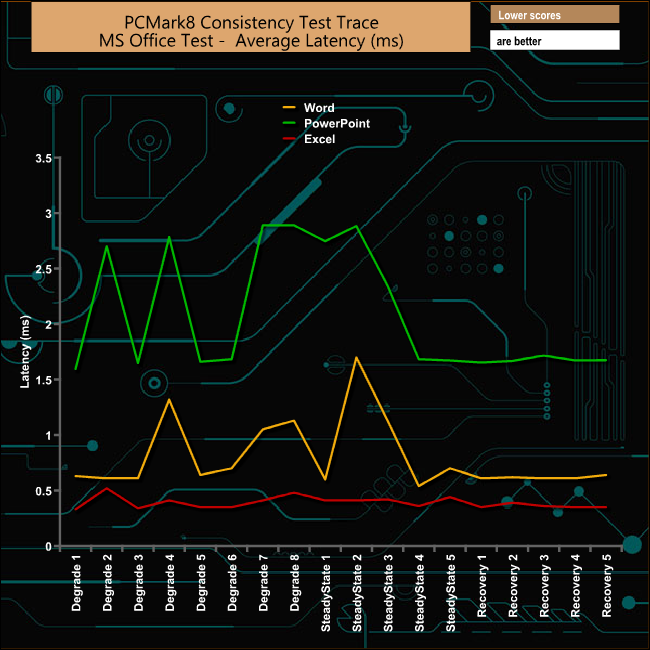 The BX300 doesn't particularly deal well with any of the Microsoft Office tests but once again the recovery cycle sees the drive picking up pretty well.
Casual Gaming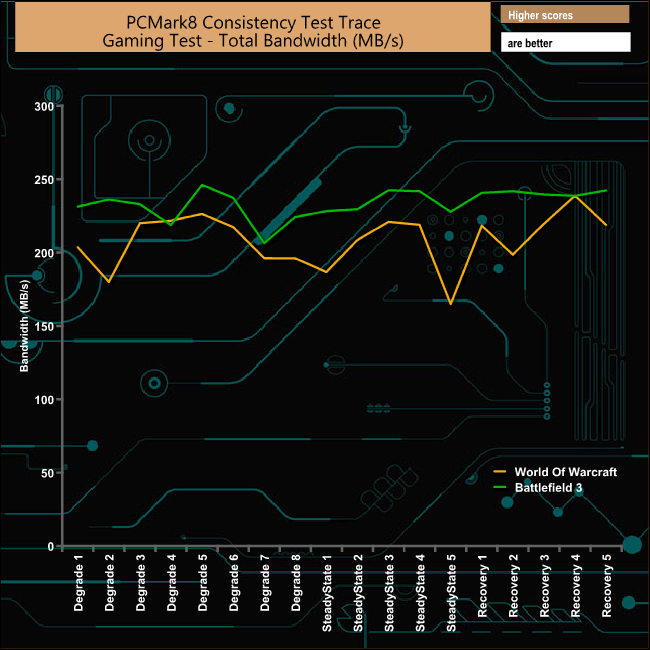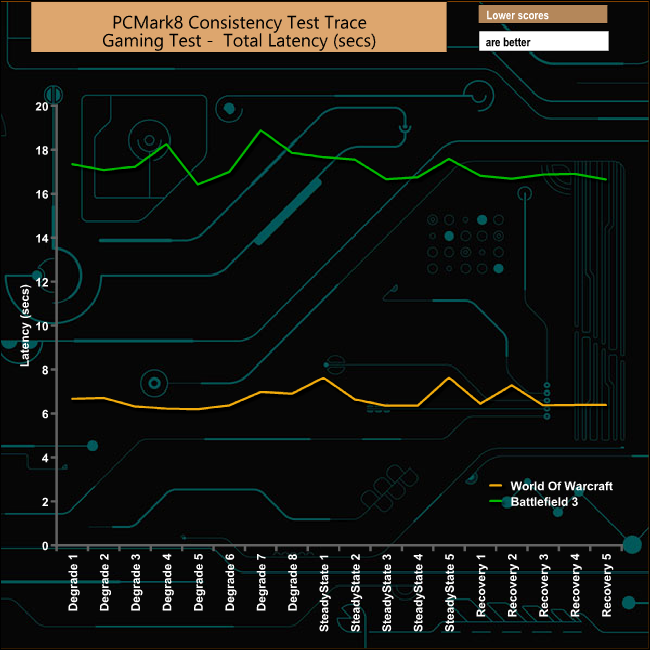 In the casual gaming tests, the DX300 has more of a problem dealing with the World Of Warcraft tests than the ones for Battlefield 3.
Be sure to check out our sponsors store EKWB here