PCMark 8's Consistency test provides a huge amount of performance data, so here we've looked a little closer at how the Patriot Hellfire performs in each of the benchmarks test suites.
Adobe Creative Cloud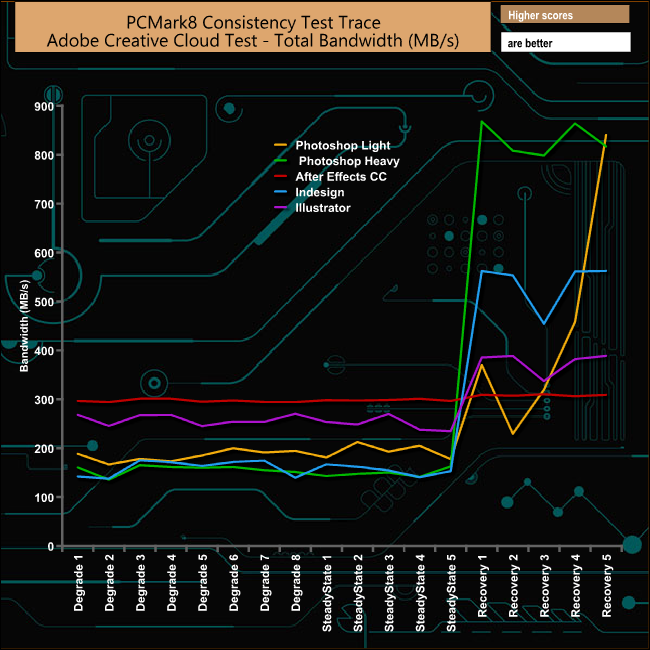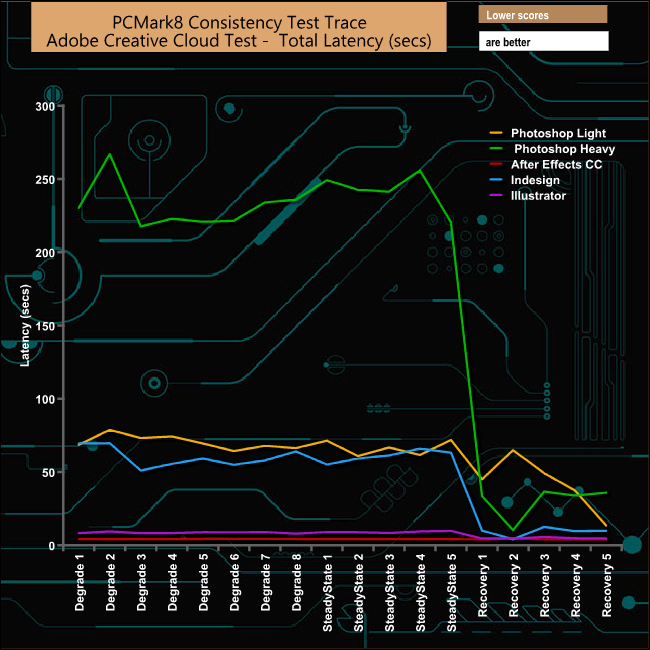 As usual in this benchmark test, the Adobe Photoshop Heavy trace is the one that stresses the drive the most, with the bandwidth dropping to 135MB/s at one point but the Patriot Hellfire recovers from the ordeal very well indeed, with the bandwidth peaking at 863MB/s during the recovery cycle.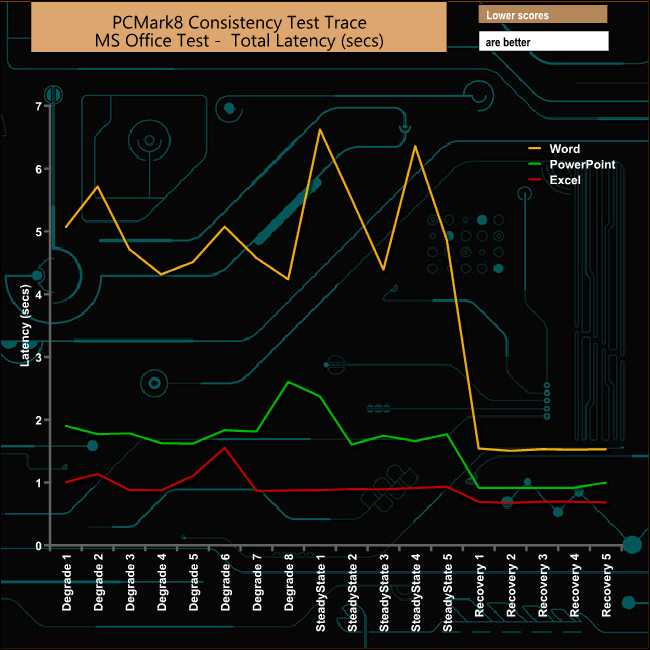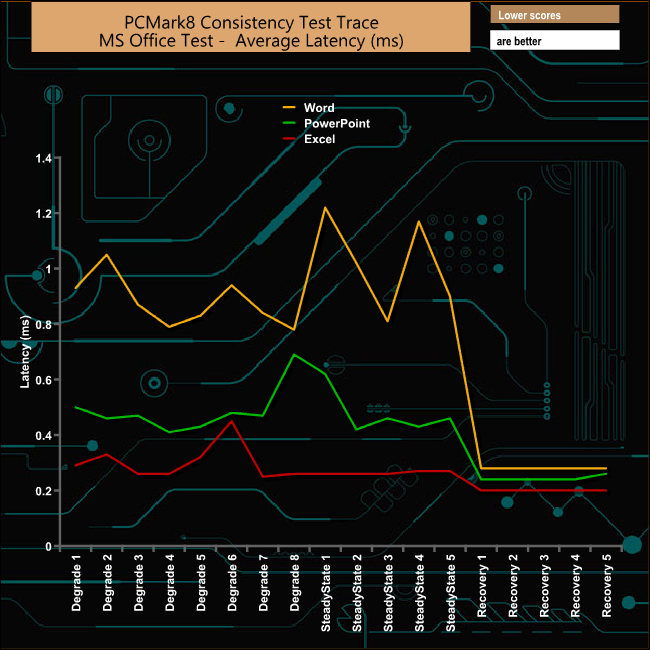 The drive's performance gets hit hard during the test runs with the Word trace. The performance drops as low as 153MB/s during the Steady State runs but the Hellfire recovers extremely well peaking at 422.29MB/s during the Recovery cycle with a very good level of consistency, averaging 420.96MB/s for the five runs.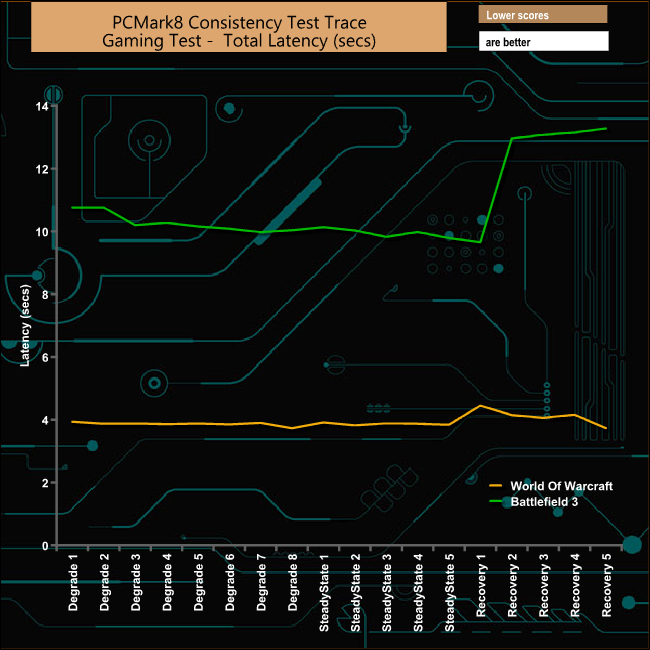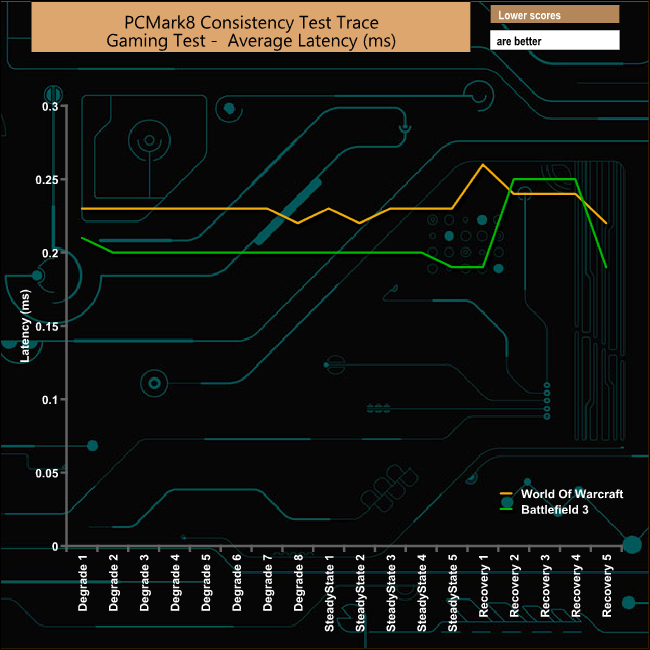 Oddly the only time the drive seems to suffer any real performance loss in the Casual Gaming tests is during the Recovery phase when testing the Battlefield 3 trace, where the bandwidth dropped to 340MB/s at one point. It only starts to pull back the performance on the very last run, recovering back up to 438MB/s.