PCMark 8's Consistency test provides a huge amount of performance data, so here we've looked a little closer at how the CS2030 performs in each of the benchmarks test suites.
Adobe Creative Cloud

PCMark8's Photoshop Heavy test is one trace that really does push any drive really hard. The CS2030 starts the Degradation cycle at 115MB/s dropping to 95MB/s at its lowest through the Steady State tests before recovering very well at 516MB/s
Microsoft Office

In the Microsoft Office suite, it's the Word tests that stress's the drive the most. Once again the drive shows superb recovery from the Degrade and Steady State tests.
Casual Gaming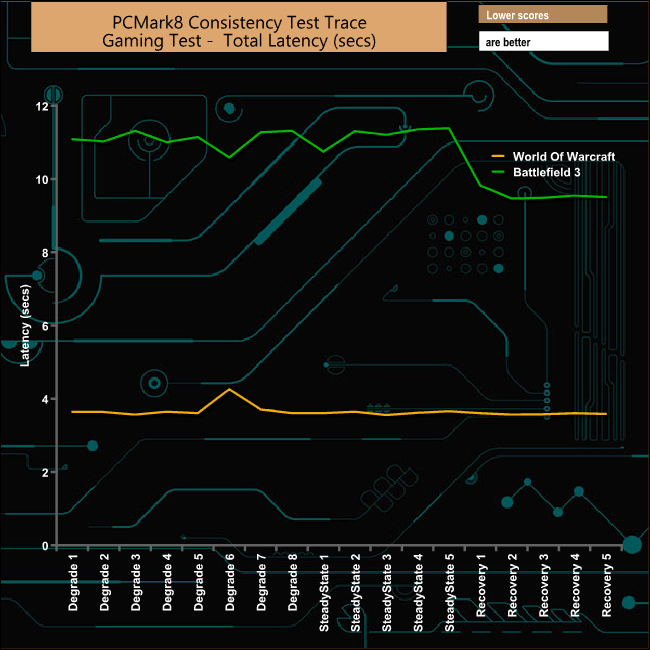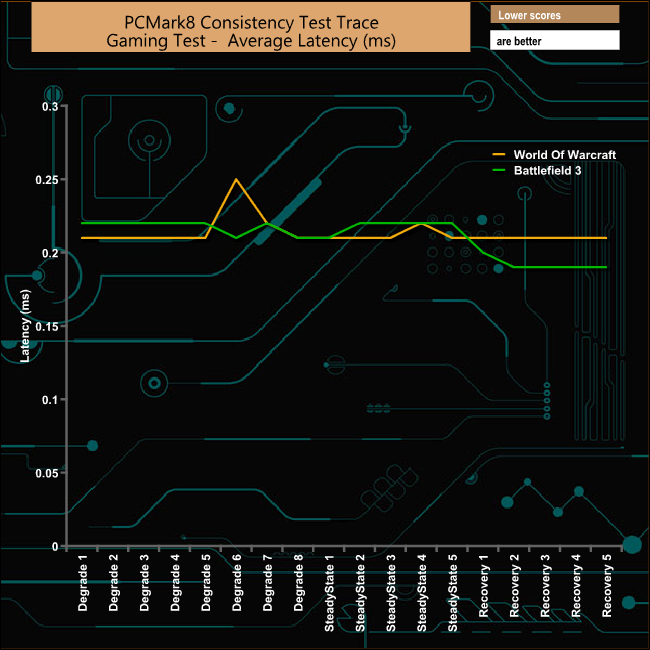 Throughout the Casual Gaming test the CS2030 remains pretty consistent, the drive recovering particularly well from the test runs of Battlefield 3.